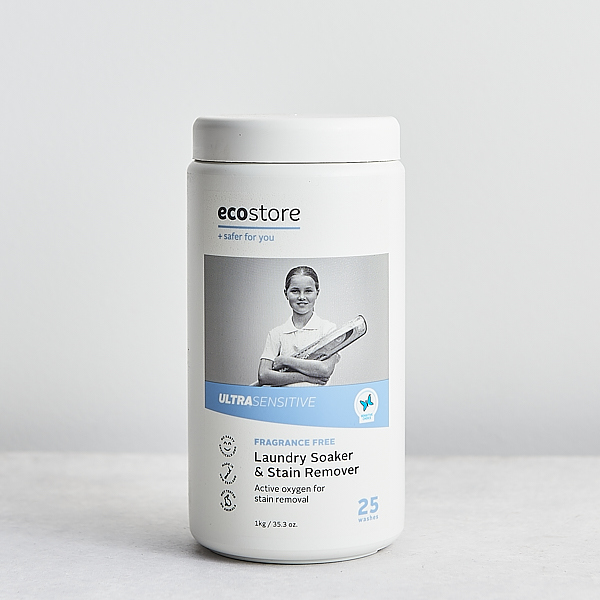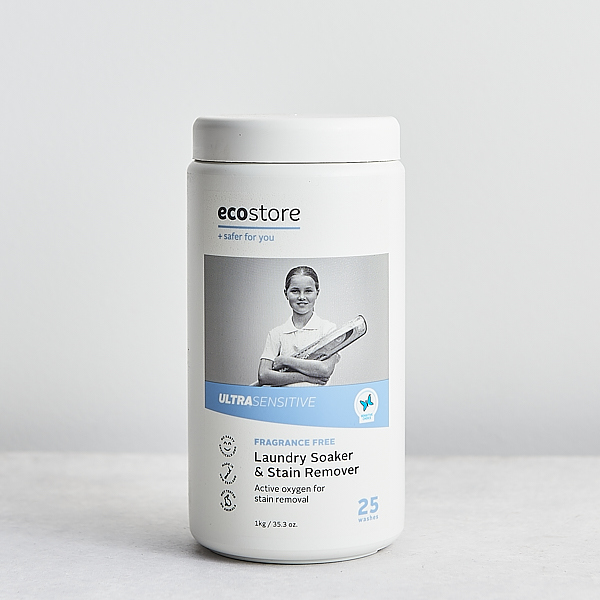 Ecostore Laundry Soaker & Stain Remover 1kg
Eco Store Laundry Soaker & Stain Remover 1kg. Lifts the most stubborn stains and brightens colours and whites. Ideal for soaking more heavily stained items and for brightening colours and whites. It can also be added to your wash cycle when extra strength is required. We use sustainably sourced plant and mineral based ingredients wherever possible which means our soaker is kinder to your skin and is ideal for those with sensitive skin or allergies. Our Laundry Soaker is not suitable for merino or delicates (we recommend ecostore Delicates and Wool Wash instead).
The packaging is made from a material called HDPE which is the most recyclable plastic currently available.
Malcolm and Melanie Rands started ecostore in the basement of their home in a permaculture eco-village in New Zealand in 1993. As keen permaculturalists they had been using sustainable and organic gardening practices on their property but realised they were still being exposed to a variety of toxic chemicals through the cleaning and body care products they were using. As a result of being alarmed at the number of nasty chemicals used in everyday household products; ecostore was born.
For more information check out:
www.ecostore.com.au