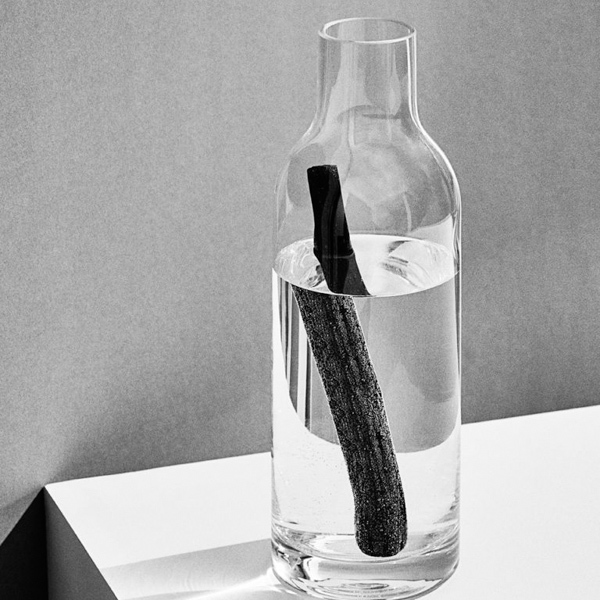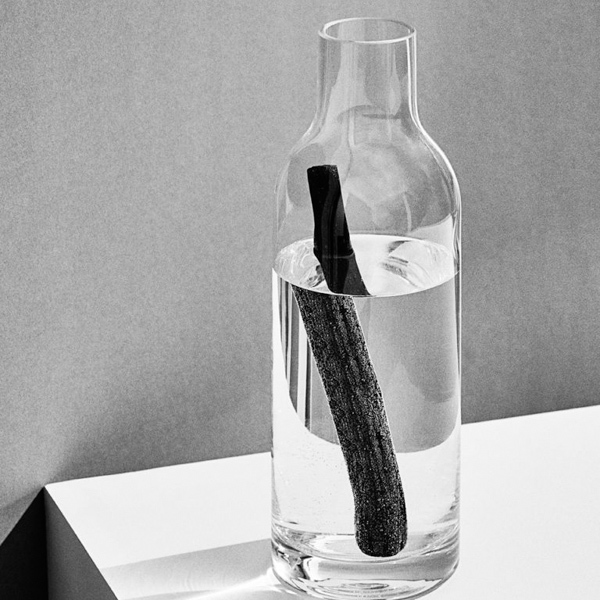 ILMA Kishu Binchotan Charcoal Water Purifier 100g
The most sustainable way to purify, cleanse & remove impurities from your tap water. Drink clean, fresh tasting water. Just immerse in a jug for 4 to 8 hours for best results.
Also great as a dehumidifier in cupboards.
100% natural, Ethical.
Pack of 1 big or 2 smaller sizes charcoal sticks. Jug not included! Last up to 3 months.
THE SCIENCE IS SIMPLE
Used by the Japanese for over a century, Binchotan Charcoal is a highly effective way to filter your water due to its ultra-porous make-up.
Our Charcoal Sticks attract the impurities and filter them from your water and into their pores to create a clean, light, refreshing glass of water.
YOU CAN TASTE THE DIFFERENCE!
Fill your Bottle/Carafe/Jug with tap water. Place in your charcoal stick(s) and let it work it's magic
we recommend:
2 Hours = OK
4 Hours = Better
+8 Hours = Best
*Lasts for up to 3 months.
ANY HEALTH BENEFITS?
Yeah, heaps actually. Besides purifying your water
ILMA™ Binchotan Charcoal also adds in healthy minerals (Calcium, Magnesium and Potassium) whilst Alkalising your water and restoring pH levels (thats science talk for "super healthy water").
WHAT IS BINCHOTAN CHARCOAL?
For Centuries the Japanese have been using Binchotan Charcoal to purify their water. Sustainably sourced branches of the Ubame Oak Tree are burned using an 500 y.o. burn technique to create the natures finest Charcoal Water Filter.
Binchotan Charcoal removes heavy metals, chlorine and other chemicals that are harmful to your health from your tap water whilst adding healthy minerals such as Magnesium, Iron, Calcium and Potassium. Remove bad tastes and odours, acidic minerals and free radicals whilst boosting your water with health benefits to create fresh, clean tasting water for you and your family.
Our story begins in the West Coast of South Australia and beneath the mountains of Japan.
The grandmothers of our founders, Ben and Josh were sisters, who took their loves of horticulture from their family's wheat farm on the West Coast to the suburbs of Adelaide.
Each day they would garden, often together and Moo (the elder of the two) ran nurseries around Adelaide after her husband John passed away in 1962, up until well into her 80s.
Both Josh and Ben would be tasked with helping in the gardens at home and in the businesses, forming an early understanding of the importance of plants and trees to our planet and the lives of any living organism.
At the same time, Josh, would travel to Japan each year to visit his maternal grandparents and stay at the family's cabin in the mountains. Here he would accompany his Obachan (Japanese for grandmother) on forest walks, where she would gather botanicals for tonics to ease ailments, elixirs for vitality and for aromatherapy or what the Japanese refer to as 'forest medicine.'
As boys, neither of the two felt they had much use for these pearls of wisdom, but as fate would have it, ILMA is here and carrying on the legacy of a love for plants and the remarkable properties within.
Inspired by their grandmothers, the Japanese tradition of forest bathing and a blend of botanicals native to Japan, ILMA is here to purify, clean, protect and cleanse you and the urban environments we live in.
100% NATURAL
Our promise to you - We understand our products from the roots up, how they're made, where they come from, how they're sourced and how they're tested which is why we are proud to offer you a brand which sells Ethical, Vegan and Cruelty Free products.
https://maisonilma.com/