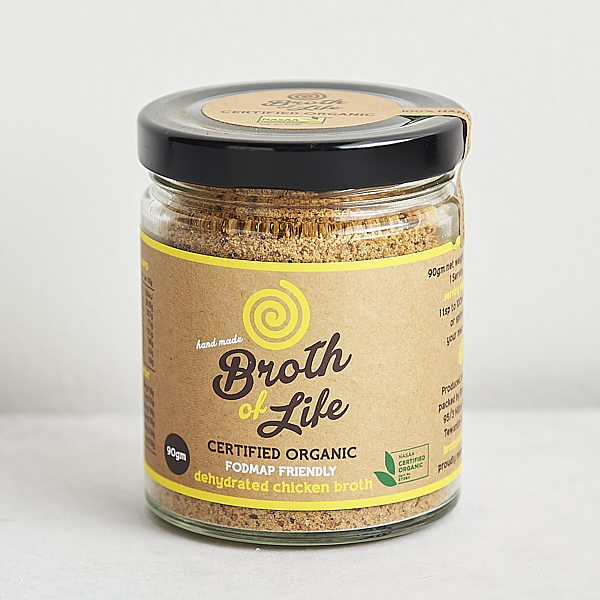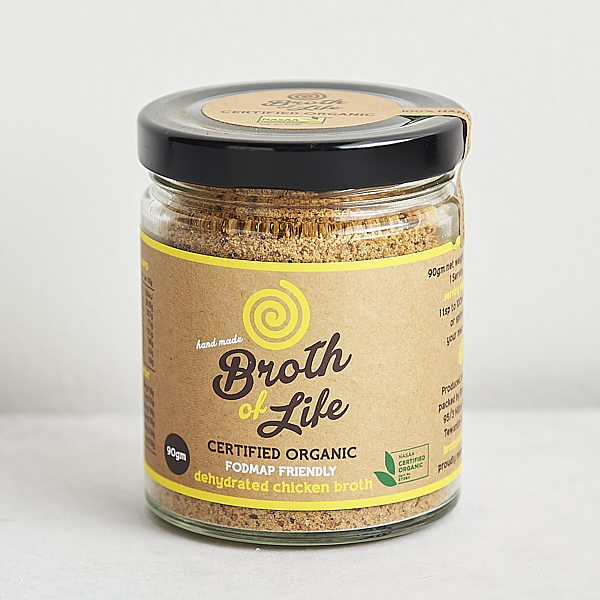 Broth of Life Bone Broth Chicken 90g
This delicious, organic dehydrated ultra concentrated chicken broth is made with organic grass fed chicken bones, cooked slowly for a minimum of 48 hours. FODMAP friendly. 100% pure. All natural. High protein. 30 serves.
Chicken bone broth is known for it's healing abilities on the upper respiratory tract. It can fight infections, improve digestion, act as an anti-inflammatory and makes for a perfect cuppa! It's a little pot of nourishing goodness that's also paleo friendly, gluten free, and loaded with healing properties!
You can find more info & some testimonials from a few nutritionists on Broth of Life website:
https://www.brothoflife.com.au/pages/testimonials
Ingredients:
Filtered water, organic free range chicken bones, organic carrot, Himalayan rock salt, organic apple cider vinegar.
Natural
Organic
Gluten Free
Dairy Free
Sugar Free
High Protein
Paleo
Made in Australia.