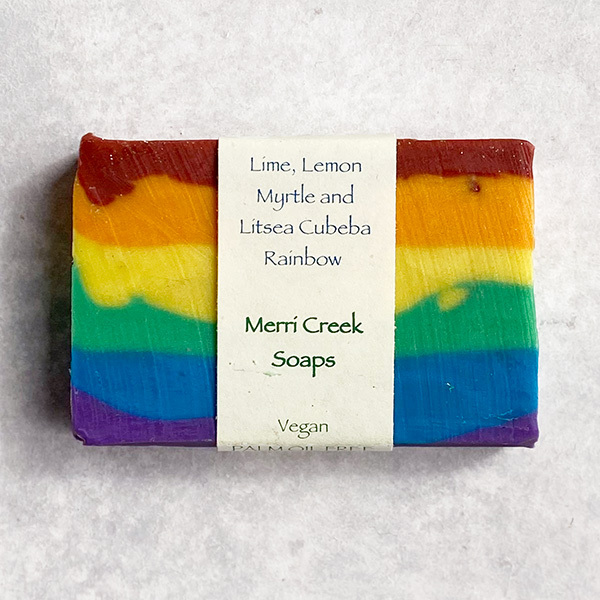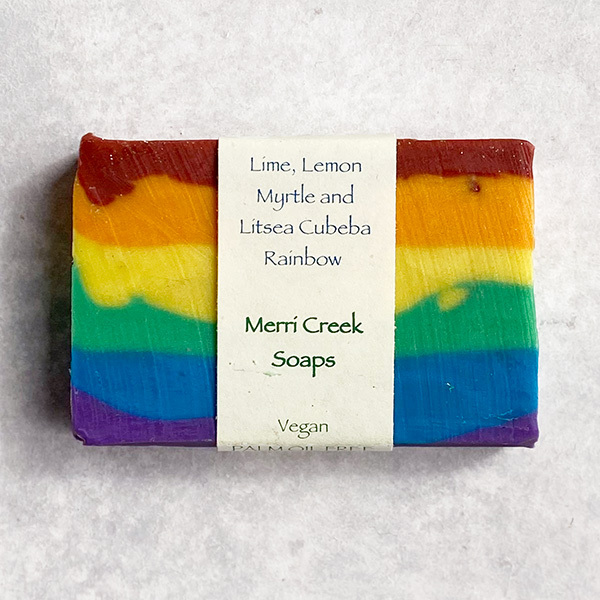 Merri Creek Soaps Lemon Myrtle, Lime and Litsea Rainbow 110g x2
New!
This natural, handmade soap is made with lime, lemon Myrtle and litsea cubeba and bio degradable glitter for a fun, sprakly rainbow finish! It includes organic olive oil and vitamin E for a nourishing wash.
Ingredients:Olive oil, sodium hydroxide and distilled water (lye), sunflower oil, coconut cream*, shea butter, castor oil, rice bran oil, lime essential oil, lemon myrtle essential oil, litsea cubeba essential oil, mica, biodegradable cosmetic glitter
*Denotes organic ingredients
About Merri Creek Soaps: Merri Creek Soaps was born out of a need for soap that was palm oil free, natural, simple and effective. Sophie has a regular, much loved stall at the CERES Makers Market.
Produced on the unceded lands of the Wurundjeri Woiwurrung and Boonwurrung people of the Kulin nation - Melbourne