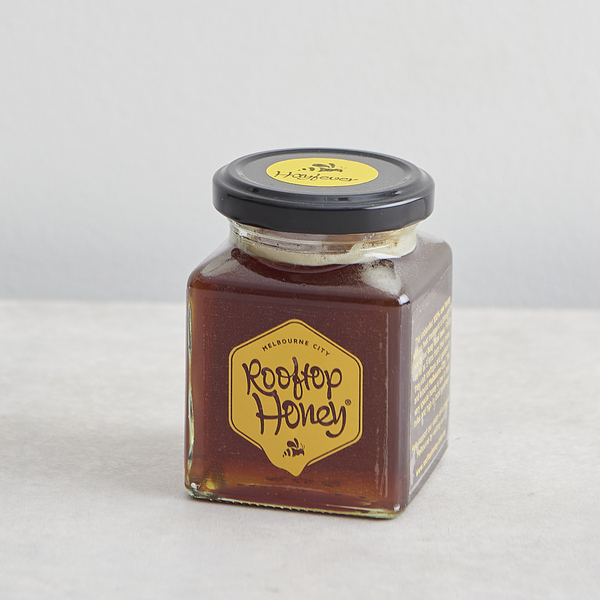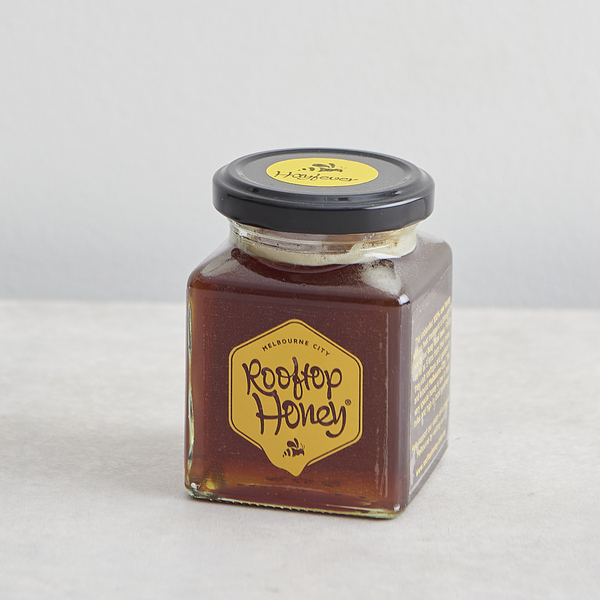 Melbourne Rooftop Honey Hay Fever 280g
ON SPECIAL down from $15.95
Local, raw, pure honey collected from hives around Melbourne during spring time - it's therefore full of local pollen. A spoon of this honey a day may help alleviate hay fever symptoms for some people.
About Melbourne City Rooftop Honey: 'We are Beekeepers with a vision of bringing bees back to the city and the suburbs of Melbourne. Our aim is to raise awareness of bees and the vital role that they play in our ecosystems and to be part a global effort to help save the honey bee from the various threats of disease and human habitation.
Melbourne now joins the likes of Paris, London, Toronto, San Francisco New York, Hong Kong and many others where urban beekeeping is thriving. The community benefits by some true 'local' produce – delicious tasting honey that is unique to each site, with fewer actual food miles plus helps green our City of Melbourne.'
Foraged from several locations on the unceded lands of the Wurundjeri Woiwurrung and Boonwurrung people of the Kulin nation - Melbourne