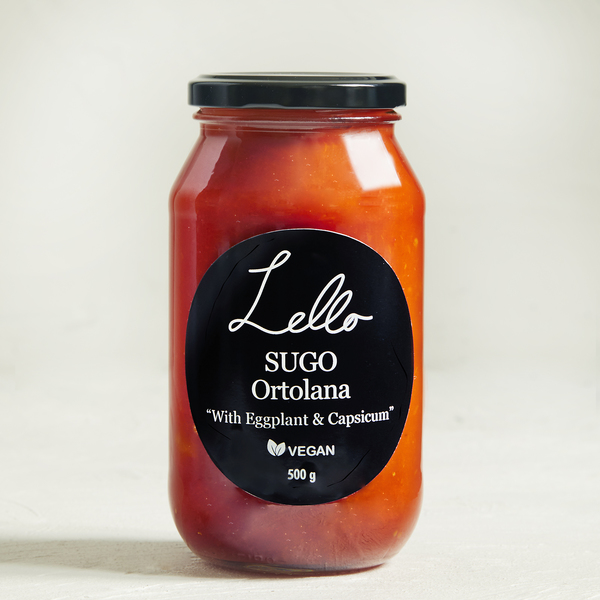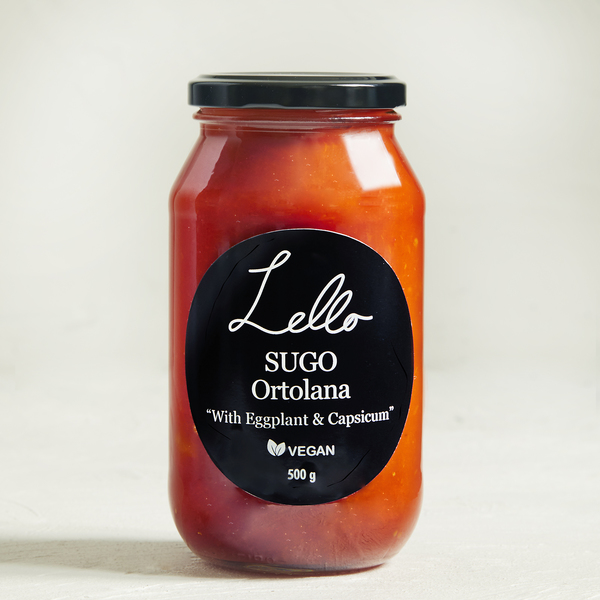 Lello's new addition to the pasta sugo range uses the same premium Italian tomatoes imported from Puglia Italy, with the addition of red capsicum eggplant and infused with bayleaf for a unique richer tasting sugo.
All naturally preserved & ready to heat.
Ingredients: Tomato 81% (84% Italian canned tomato [peeled tomatoe, tomato juice] 16% tomato puree [reconsituted tomato paste, citric acid 330]), red capsicum 10%,eggplant 5%, onion, blended olive oil, salt, bay leaf.
No additives or preservatives.
About Lello: You might remember Lello as Yak Italian Kitchen, a bustling restaurant in Melbourne's CBD. Head chef Leo (whose childhood nickname was Lello) is Melbourne born and bred but has passionate Italian roots. Sadly the pandemic put a stop to the restaurant dine-in experience, but it didn't prevent Leo and his team from continuing to produce artisanal Italian food for you to enjoy at home!
Made on Woiworung country - Melbourne