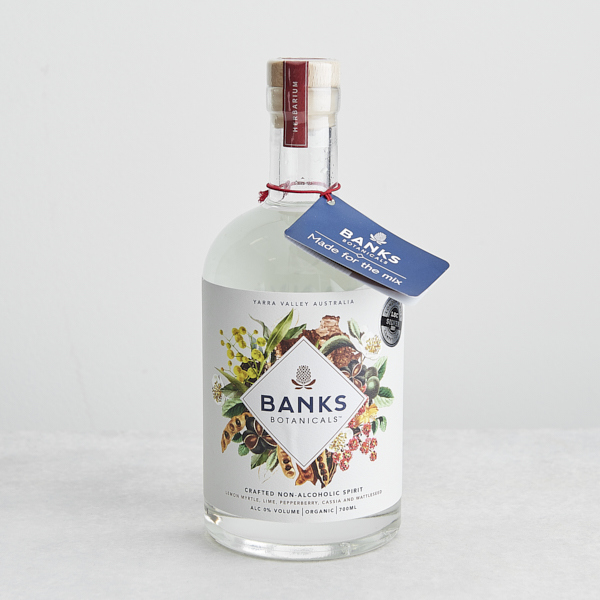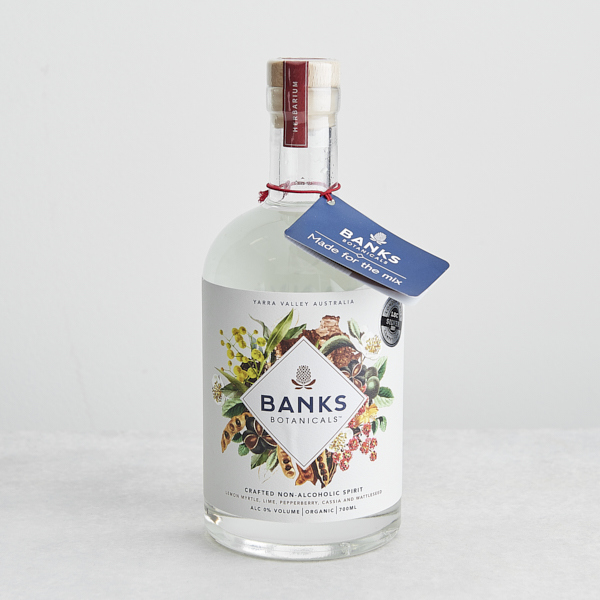 Banks Botanicals Crafted Spirit alc-free 700ml
This organic non-alc spirit is sophisticated & bold. Banks Botanicals combine the distinctive cinnamon notes of cassia with the brightness of lemon myrtle & lime, the spice of pepper berry & the roasted nuttiness of wattleseed. A great gift idea. 0% ABV.
Banks Botanicals give 10 cents of every bottle sold to Bush Heritage Australia.
About Banks Botanicals: Banks Botanicals are makers of an Australian Botanical non-alcoholic spirit using botanicals from the Australian bush. A unique blend of 5 ingredients – each individually distilled to ensure that the flavour & essence of each botanical is captured in their purest form. Distilled in Healesville within Victoria's beautiful Yarra Valley.
Made on Woiworrung Country - Healesville