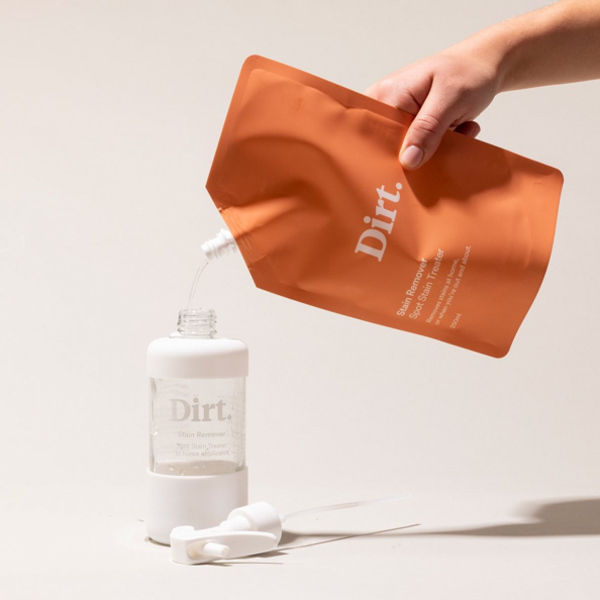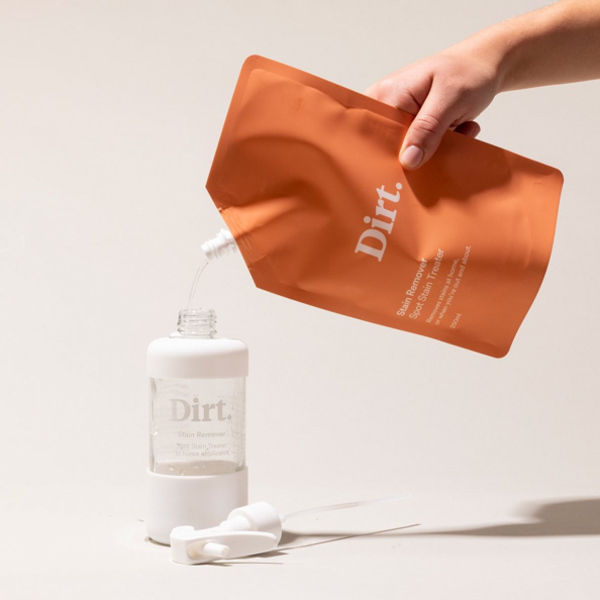 Dirt Stain Remover Refill 250ml
This powerful, plant-based stain remover is full of biodegradable & plant-based ingredients A safe & effective stain solution for all life's messes. Use this pouch to refill the Dirt glass bottle. We pick up the empty pouch for Dirt to re-use.
Treats up to 125 stains approximately 7c per stain.
We pick up the empty refill pouches for Dirt to reuse. 50% of profit donated to The Ocean Cleanup.
Ingredients: Water, Hydrogen Peroxide, Solvents, Preservatives.
About Dirt The Dirt Company was founded on the belief that we could make sustainable household products, that work, something people could fall in love with.
Made on Woiworung Country - Melbourne