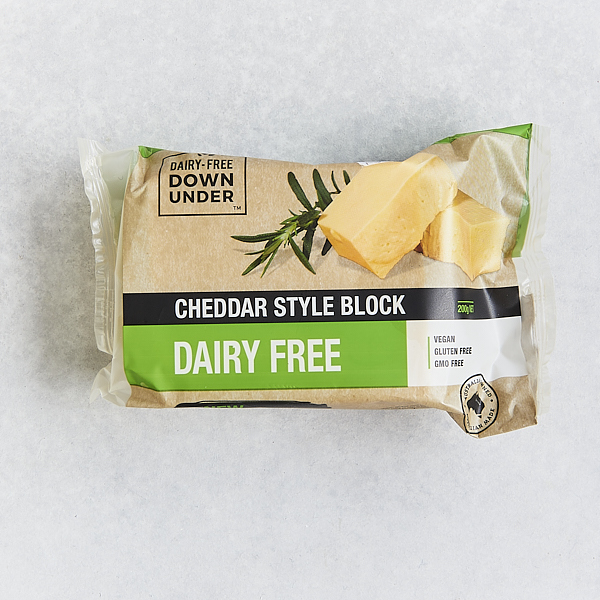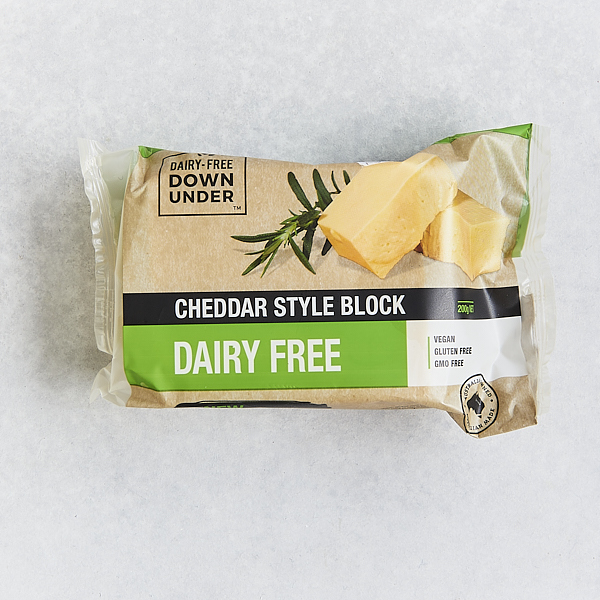 Dairy Free Down Under Cheddar Style Block 200g
This dairy-free cheddar style block is suited perfectly for your everyday cheese needs, such as slices for sandwiches, bite-size pieces for your cheese platters and grated into sauces!
Ingredients: water, almond milk, (filtered water, almonds, brown rice, sea salt, almond essence), coconut oil, canola oil, tapioca, starch, vegan flavours, thickener (agar agar), modified food starch <91422), yeast flakes, sea salt, vegetable fibre, antioxidants (citric acid), preservative (sorbic acid), colour (beta carotene).
Contains tree nuts.
About Dairy Free Down Under: Dairy-Free Down Under is a family-owned business based in Queensland. Their mission is to deliver dairy-free products that are not only affordable but taste delicious. All their products are Vegan Friendly, Gluten Free, GMO Free, Palm-Oil Free and Australian made. "Our quest is to deliver leading taste and texture without compromising the nutritional value of the product."
Made in Carrara, Australia