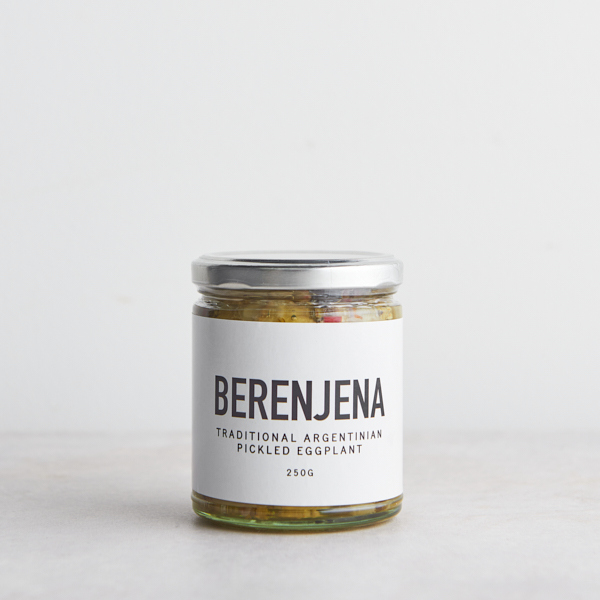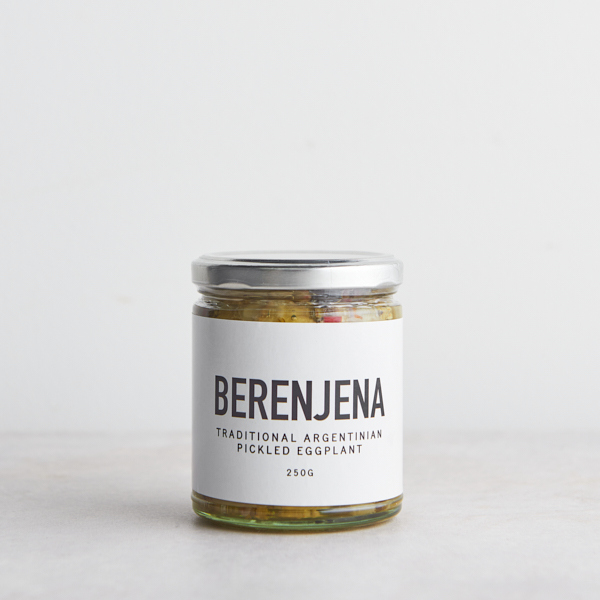 Dan's Empanada Bar Berenjena Pickled Eggplant 250g
These delicious, traditional Argentinian pickled eggplants are perfect alongside Dan's empanadas which you can find in our heat and serve section! They're also a zesty addition to any Mediterranean based sandwich, bringing brightness to every mouthful. Freshly made in North Melbourne.
Pickled Eggplant is a true celebration of South American culture, it's a condiment traditionally served on all Argentinian Picadas – a platter of cold meats, cheeses and other appetisers. Keep refrigerated.
Ingredients: Eggplants, garlic, parsley, dry capsicum, paprika, white vinegar, extra virgin olive oil
About Dan's : Born and raised in Argentina, Dan began his career as a student at the prestigious cookery school, The Blue Trainers in Buenos Aires. Since then, he's cheffed at restaurants worldwide from the Park Hyatt in Buenos Aires to The Intercontinental Hotel in London. Since landing in Melbourne, he's held the reigns of Number 8, Les Boucheries Parisiennes, Oyster, Albert Park Hotel, Livebait, Fenix, Hellenic Republic and Hellenic hotel - a serious resume!
Dan's influence, drive and commitment have transformed Dan's Empanada Bar into what it is today. His business combines the Argentinian flavours he grew up with local Australian sustainable produce.
Made in Woiworung - Melbourne