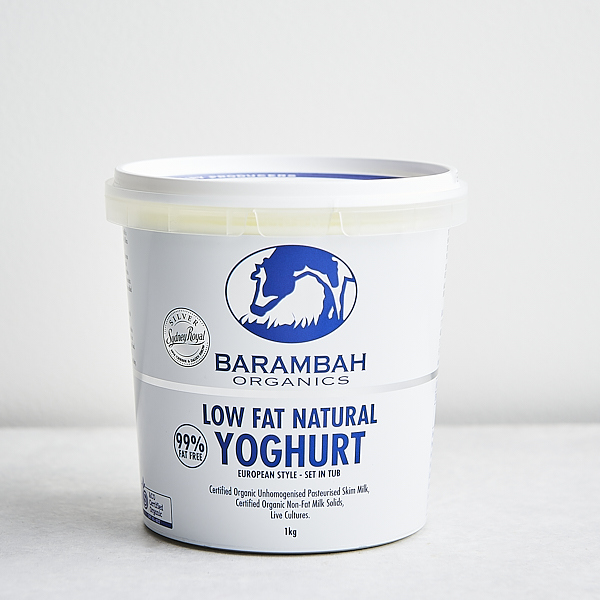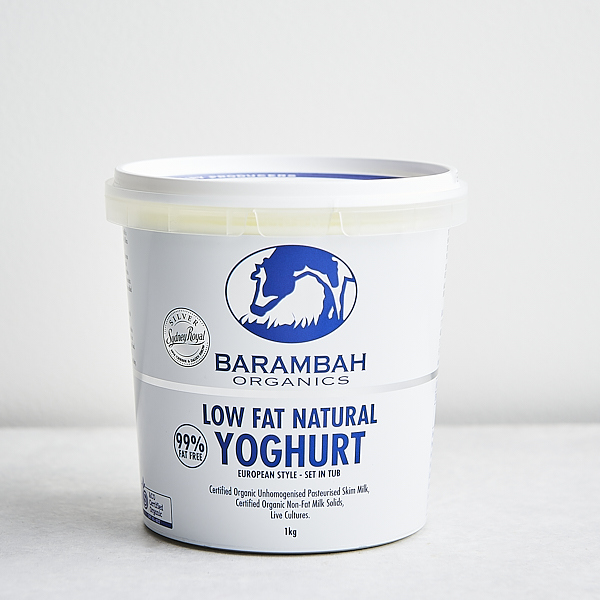 Barambah Yoghurt Natural Low Fat 1kg
This yoghurt contains less than 1% fat, but still has a rich taste! A satisfying option if you're looking to cut own on your fat intake.
Nutritional Info:
Average Quantity Per Serving
Energy (kj) 280.0
Protein (g) 6.3
Fat Total (g) 0.2
Fat Saturated (g) 0.1
Carbohydrates Total (g) 10.0
Carbohydrates Sugars (g) 5.7
Sodium (mg) 70.0
Calcium (mg) 210.0
Ingredients: Unhomgenised Skim Milk*, Non-Fat Milk Solids*, Live Cultures
*Denotes organic ingredients
About Barambah: Barambah Organics is a true "paddock to plate" company; the milk is sourced locally from Barambah certified organic dairy farms. The cows graze on some of the richest pastures in Australia. Their diet consists predominantly of grasses and legumes.
Made on Waka Waka Country - Burnett