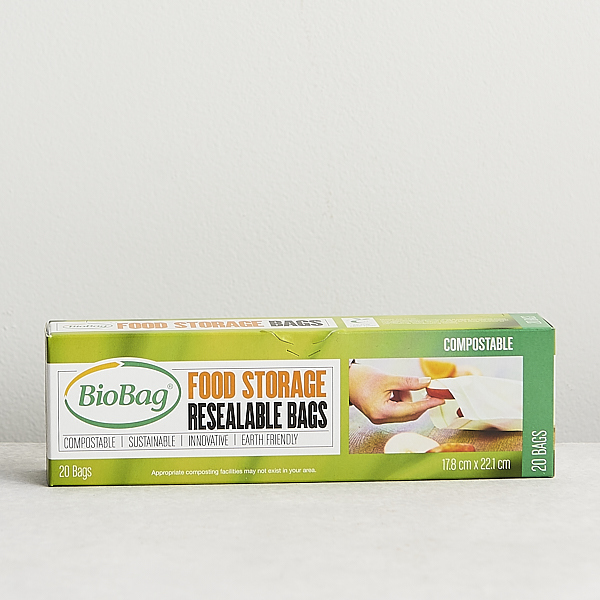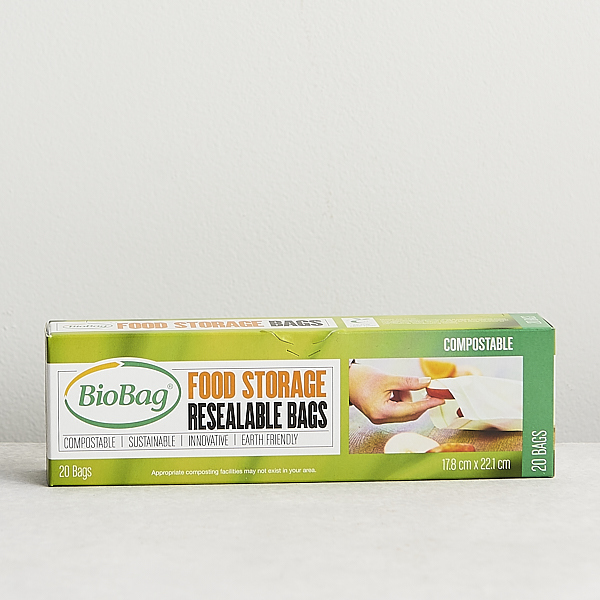 BioBag Resealable Food Storage 20 bags
Completely compostable bags perfect for carrying your sandwich, fruit & other food. These bags are made using sustainably sourced plant starch & as such compost in a well-functioning composting environment just like any other plant will. 17.8 x 22.1cm
Key features of Bio Bags are:
* Quality (ISO)
* Performance (Shelf life and composting AS 4736)
* Palm Oil Free
* GMO Free
Biobags are made from corn starch so just like corn they break down in compost.
Years of research have allowed for the production of a bag that not only breaks down fast in compost to become plant food but allows it to keep on the shelf for about 2 years without losing much strength.
Made in Norway.