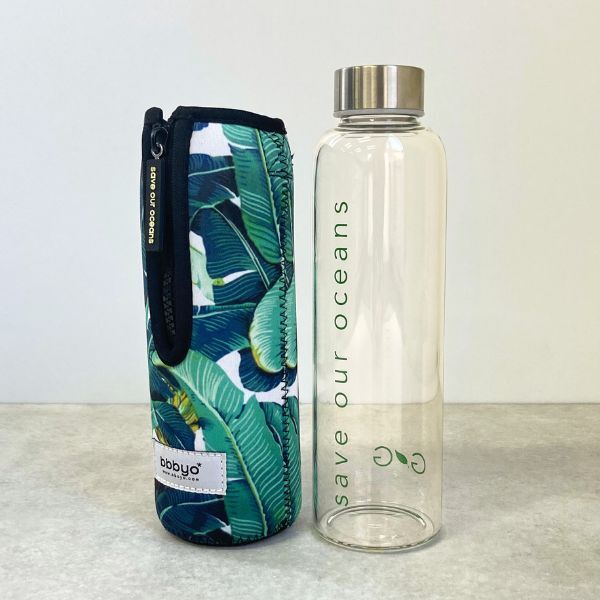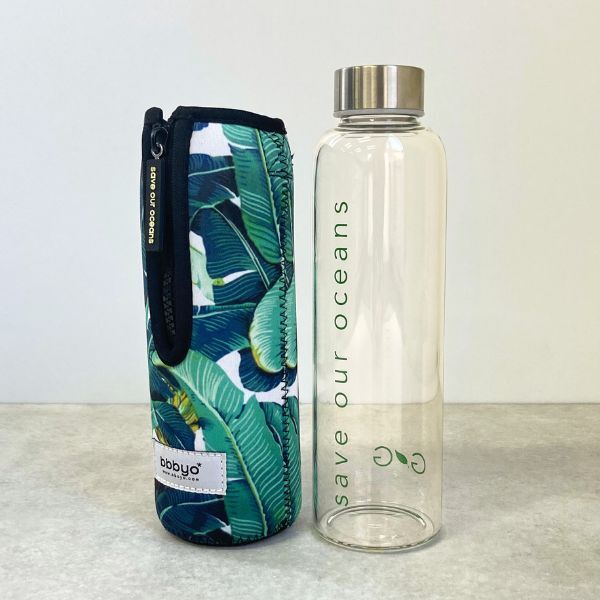 BBBYO Glass Bottle 570ml & Carry Cover
A more compact / handbag size for this beautiful slimline glass bottle BPA free & completely natural. Insulated & suitable for cold & hot drinks. Stylish pouch helps to protect the bottle & add insulation.
Save our oceans!
Description:
Nothing tastes as good as it does out of glass.
Glass promotes the genuine, clean, pure taste of whatever beverage you are drinking.
Absolutely BPA free and completely natural it is also the healthiest bottle option.
Glass is infinitely recyclable, and by reusing glass, we reduce plastic pollution in our waterways.
The carry covers help to make glass bottles portable. The 5mm protective neoprene, makes them waterproof, tough and shock-absorbing. They also keep drinks cool.
* Promotes 100 % clean, pure, taste
* Heat resistant borosilicate glass
* Cooler cover keeps drinks hot or cold longer
* The healthiest bottle choice. Absolutely BPA free
* Easy to Clean. Dishwasher safe
* Thick neoprene cover for extra protection
* Covers clean easily also. Machine washable
* Eco friendly. (reducing plastic pollution from plastic bottles)
* The healthy safe alternative to plastic
This product includes: 1 x 570 ml BOROSILICATE GLASS BOTTLE, 1 x BBBYO CAP, 1 x COOLER CARRY COVER
Manufactured in China.