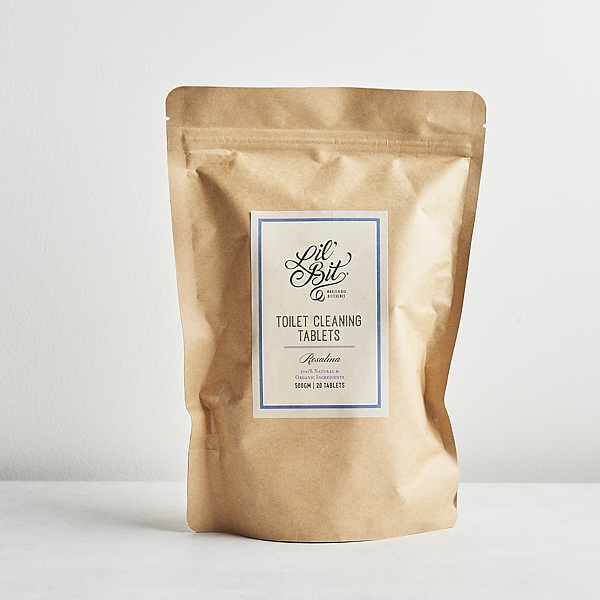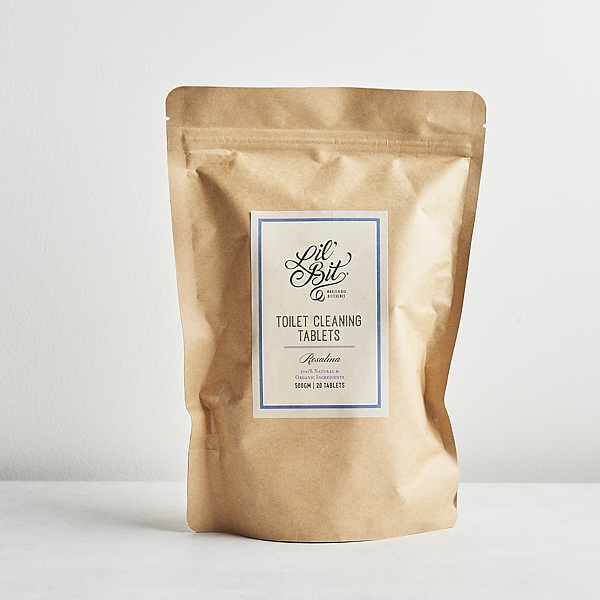 Lil'Bit Toilet Cleaning Tablets pack of 20
Detonation in a fun, fizzy, great smelling, naturally antibacterial kind of way, with light scent of Rosalina, an Australian native oil.
These mildly fizzy, Rosalina cleaning toilet bombs are made in small batches and not only smell great, but are also made from natural and organic ingredients. Rosalina is also referred to as the Lavender tea tree and is an Australian Native oil packed with antibacterial properties. Its scent is slightly woody, camphoraceous and floral with rosy undertone.
Ingredients:
100% Australian Organic Castile Soap (Palm oil free), Naturally Mined, Organic Sodium Hydrogen Carbonate (USA), Organic Propanetricarboxylic Acid, ACO Certified Organic Essential Oils including Rosalina (Melaleuca Ericifolia Leaf).

Sceptic Tank Safe :)
Directions:
Simply drop one tablet into the toilet bowl and let it fizz until dissolved. Once fully dissolved, give the toilet a quick scrub with your loo brush and flush!
A Lil' Bit makes a big difference. For Founder, Liz, choosing to keep bees at their home on Phillip Island was a life-changing decision - falling in love with bees illuminated the broader and fragile ecosystem we are a part of, and the toxic effect on the natural world of unchecked and needless chemical use in our daily lives. Her Lil'Bit range of homemade, small-batch cleaning products are all created in her own kitchen, and proudly say no to a long list of nasties.
We're excited to share them with you - Find out more at www.lilbit.com.au
Made in Australia.