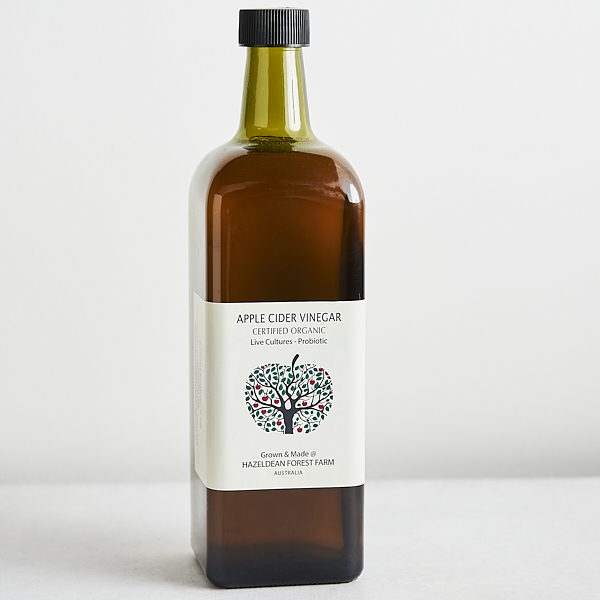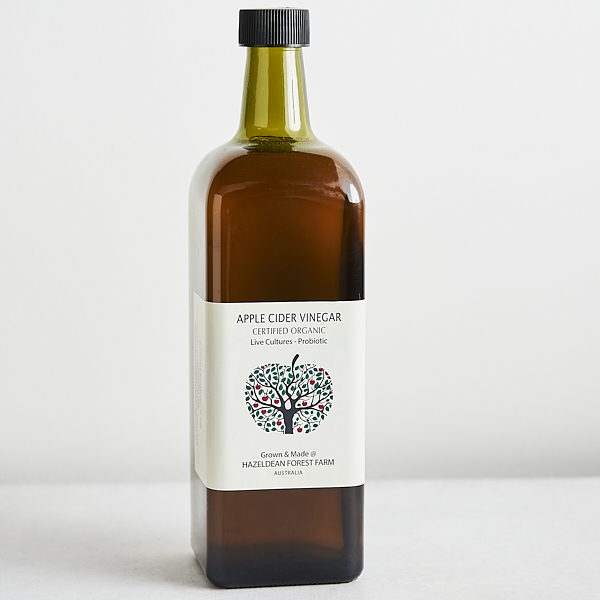 Hazeldean Apple Cider Vinegar 1L
Apple Cider Vinegar is a type of vinegar made by the fermentation of apple juice. During this process, sugar in the apple cider is broken down by bacteria and yeast into alcohol (cider) and then into vinegar. Apple cider vinegar contains acetic acid, lactic, citric and malic acids. It also contains pectin, trace minerals, potassium, beneficial bacteria and enzymes. Its acidic content is the reason it acts as a germ fighter and is used in many foods as a natural preservative against spoilage.
Ingredients:
Naturally fermented certified organic apple cider vinegar.
From the Alexandra family at Hazeldean Forest Farm near Warragul, Victoria.