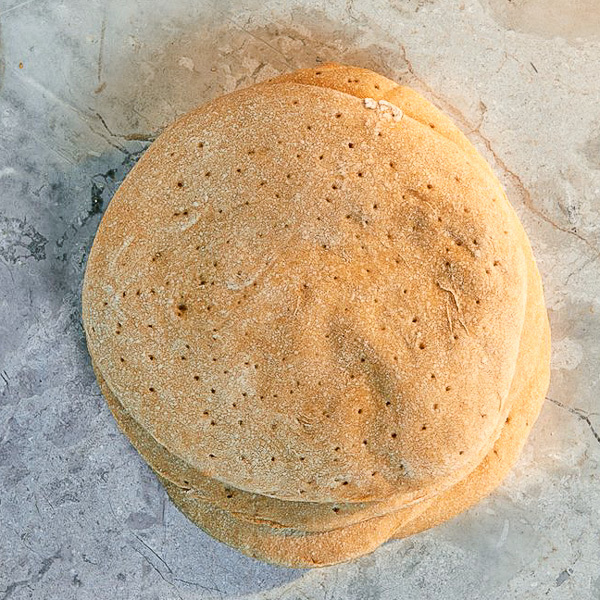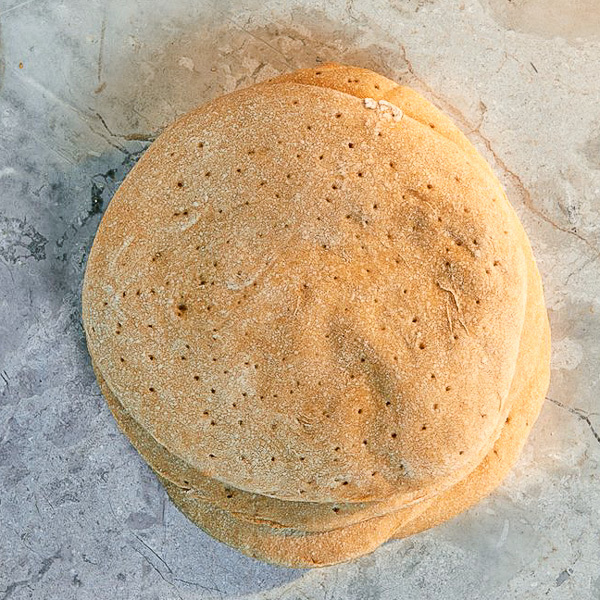 Zeally Bay Sourdough Pizza Bases pack of 2
Organic sourdough pizza bases, for that quick sticks meal sidekick.This product has been frozen and will defrost during transit. Store in the fridge and eat within 4 days.
To prepare, baste with good quality olive oil and a thin covering of passata, top with desired seasonal ingredients, finishing with fresh mozzarella or parmesan—or both. Bake in a 220 degree oven for 7 to 10 minutes, just before the toppings begin to brown.
Ingredients: Flours* (white wheat flour, Powlett Hill biodynamic stoneground sifted wheat flour, wholewheat flour), twice filtered 'grander' water, sourdough culture*, extra virgin olive oil*, natural sea salt, natural vitamin C.
*Denotes certified organic ingredients
About Zeally Bay: In 2007, the Farnan's realised a long-held ambition and founded Zeally Bay Sourdough, as an extension of the philosophies they had developed around organic and fermented food during the 80's/90's.
Zeally Bay Sourdough became Victoria's first and only 'certified organic sourdough bakery' hand-making 100% certified organic breads and muesli.
The coast of Torquay became the home of Zeally Bay Sourdough, allowing the family to continue their passions in life and work - surfing, home organic gardening, good food and of course, great bread!
Produced on the unceded lands of the Gulidjan people - Torquay