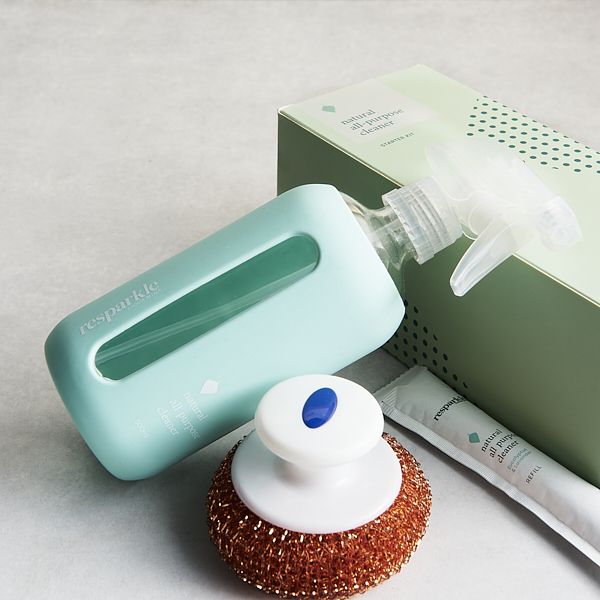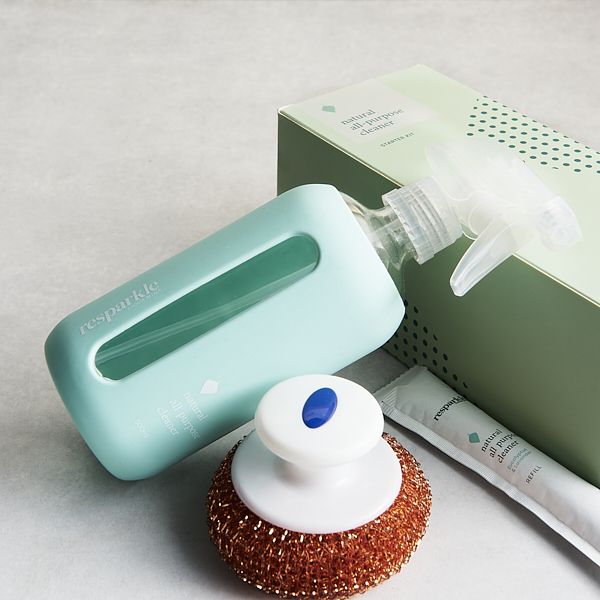 Resparkle Cleaning Spray All Purpose Kit 500ml CLEARANCE
Down from $29.95
This powerful natural cleaning spray (Eucalyptus Lavender) can be used across the entire home & on all surfaces. This eco-friendly starter kit pairs a reusable, silicon-protected glass bottle with cleaning powder sachet. Just add water! Copper scrubber also included.
Plant based formula & home compostable sachet.
Good for:
+ Grime + Grease
+ Kitchen surfaces
+ Bathroom tiles
+ Ovens + stovetops
+ Pots + pans
Ingredients:
Plant based surfactants, Sodium carbonate, Sodium bicarbonate, Citric acid, Sodium Benzonate, Potassium Sorbate, Essential oils.
What is an EWG score?
Usage directions:
Cut sachet following the tear line.
Pour powder carefully into the bottle.
Fill bottle with warm water.
Cap battle and give it a gentle swirl.
Leave for 30 mins or until powder has fully dissolved.
Get cleaning!
Resparkle make all natural, concentrated, plant-based cleaning blends that are diluted at home in a reusable spray bottle. Founded in Melbourne as an affordable, low-packaging alternative to chemical-filled household cleaners, Pearl has created a range committed to effective and innovative products that contain NO Phosphates / Ammonia / Chlorine / Synthetic Chemicals
www.resparkle.com.au
Made in Australia.