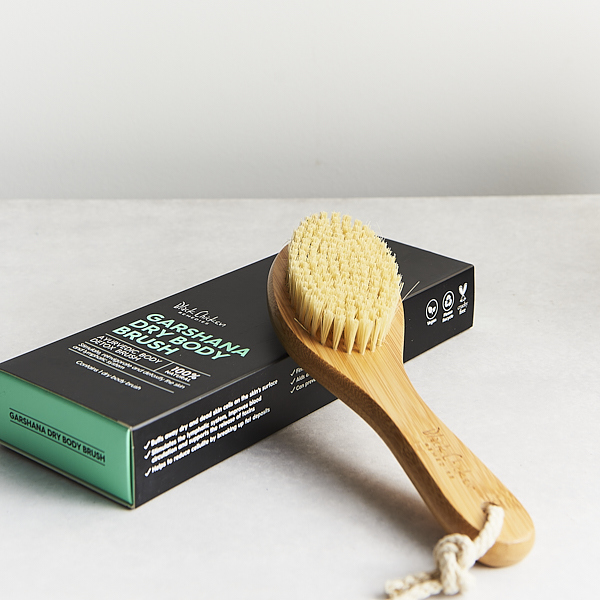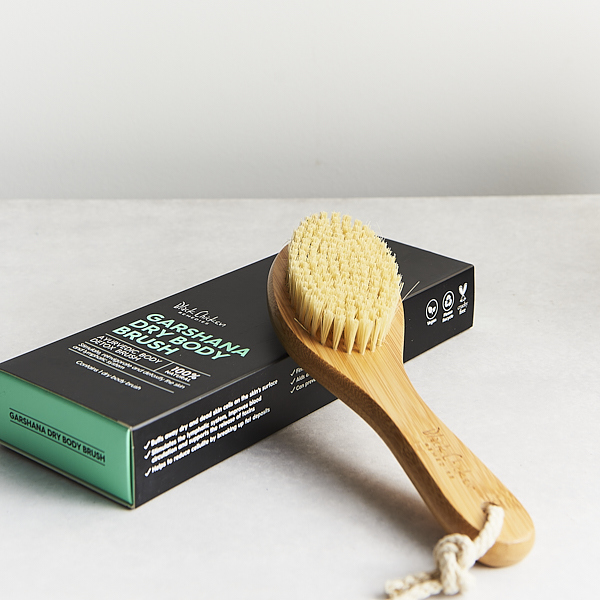 Black Chicken Remedies Garshana Dry Body Brush
Garshana is a traditional Ayurvedic technique of self care dry massage, commonly referred to as "dry-brushing," & is used for lymphatic massage to help to stimulate & reinvigorate the skin & lymphatic system, enhance blood circulation, & the release of accumulated toxins.
Bamboo sisal brush is 25 cm long x 7 cm wide.
Some dry body brushing benefits include:
Buffs away dry and dead skin cell's on the skin's surface leaving softer, healthier-looking skin
Stimulates the lymphatic system, improves blood circulation and supports the release of toxins
Helps to reduce cellulite by breaking up fat deposits
Firms, tightens, plumps and smooth's skin
Can prevent ingrown hairs
Our Ayurvedic dry-brushing Garshana Dry Body Brush not only feels great but also helps the body rid itself of cellular waste. Garshana directly translates to "friction by rubbing" in Sanskrit, so we thought the name was totally fitting. Give yourself a rubdown to experience the combination of a healing massage and thorough exfoliation.
Do you suffer from fatigue, sluggishness, experience physical or mental dullness, constipation, or a taxed immune system? Some visible signs can be your legs and arms can get puffy, and you may find blemishes on the top of your arms and cellulite on your legs as a result.
Dry brushing with our bamboo and sisal brush, will help energise the body, increase circulation and blood flow, and stimulate drainage and detoxification from the lymphatic system to smooth skin's surface.
The skin is the largest organ of the body and also the largest organ of elimination so it makes total sense to utilise it as part of our detoxification process. Removing toxins through the skin helps reduce them having to pass through vital inner organs e.g. The Kidneys. (Almost a third of your bodies waste's can be eliminated through the skin). This gets slower as we get older and dead skin cells build up leaving our skin looking sluggish, dull and rough.
Did you know your skin replaces itself every 35 days so that's almost a new you every month! Imagine the build-up if you don't remove these dead cells! Regular use of our Garshana Dry Body Brush will assist this process and leave your skin soft and smooth.
25 cm long x 7 cm wide. Vegan, cruelty free.
Dimensions: 25 cm (L) x 7 (W) cm
Made in Australia
www.blackchicken.com.au