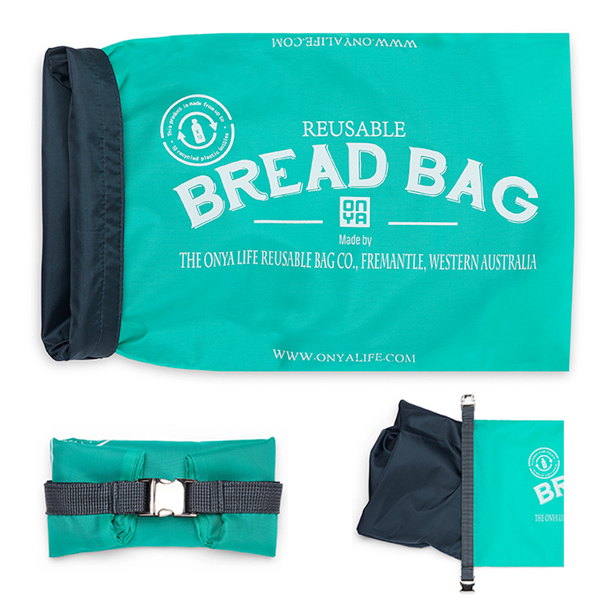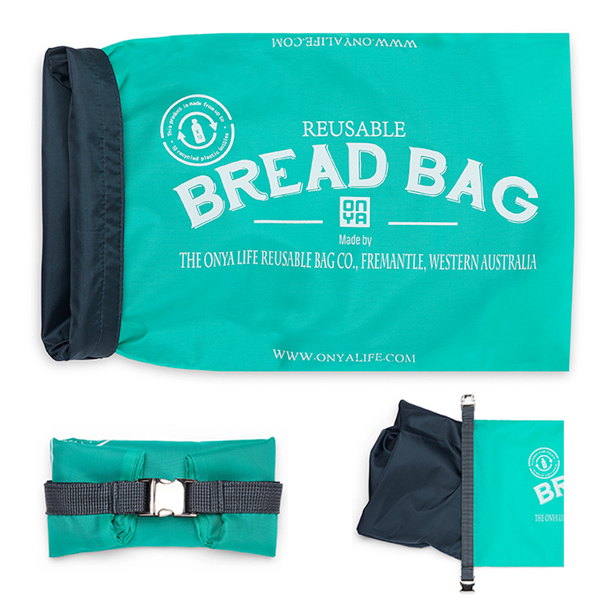 This bread bag is designed for transporting and storing your freshly baked loaves. It has a double lining which helps lock in freshness and protects from freezer burn. Made from BPA free recycled plastic drink bottles. 41cm long x 25.5cm wide plus a 10cm gusset, to allow even high top loaves to fit. 


Features:
* Pull through inner lining for easy cleaning
* Double lined to help lock in freshness
* Freezer proof due to the unique double lining helps prevent freezer burn
* Fits most sized loaves including "high top" loaves up to 16cm high
* Roll and clip closure also acts as a handle when shopping to make your bread bag a breeze to transport
* Made from BPA Free foodsafe rPET material (recycled plastic drink bottles)
* 100% Recyclable and Sustainable
* Measures 41cm long x 25.5cm wide, 10cm gussett
* Made to Australian Bakers Industry Standards
* 12 month Manufacturers Warranty
Onya's Bread Bags have been made to Australian Bakers Industry Standards and their bag dimensions have been modelled from the size of single use plastic bags normally given out at bakeries. So they are designed to fit over most of the machines bakeries use when slicing the bread.
Due to the unique roll and clip closure, you can simply roll down the closure as the loaf is eaten to ensure maximum freshness is maintained by reducing air movement around the bread.
Bread stored in one of these bread bags can last up to 3 months in a frost free freezer and will not sustain freezer burn due to the unique double lining and airtight roll and lock closure.
To clean, you can just pull out the inner lining to dispose of any crumbs and reuse again. You don't necessarily have to wash it every time, but if you want to, a luke warm hand wash is all that is necessary. Onya recommend handwashing only, as the metal buckles may get damaged or do damage to the interior of a washing machine.
Made in China to Onya's strict environmental standards.