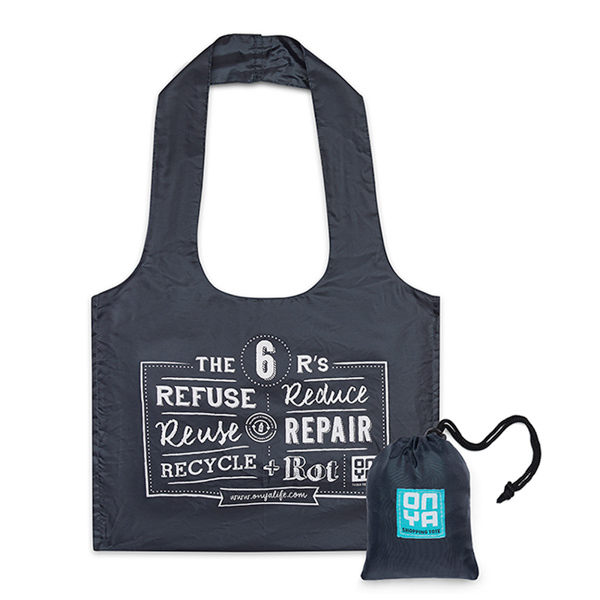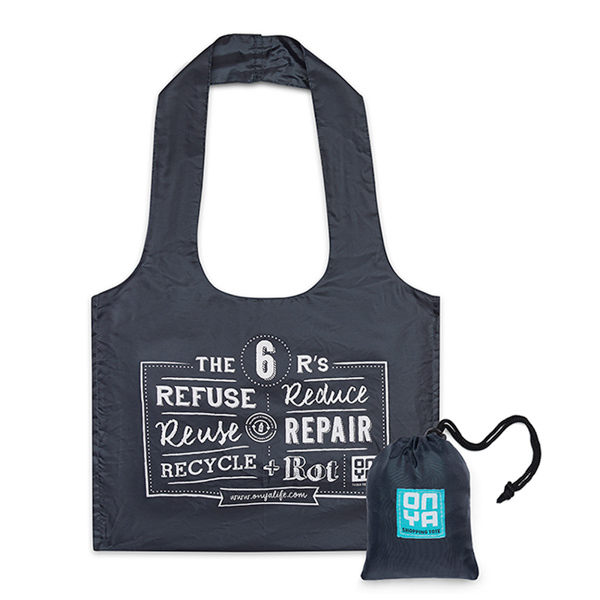 Handy reusable shopping bags that scrunch up into a small pouch when not in use, and easily expand to carry all your shopping when needed. each bag can carry up to 10kg. Made from BPA free recycled plastic drink bottles 100% recyclable & sustainable. 12 months manufacturer's warranty - 30cm x 40cm.
Each bag is made from, BPA Free, recycled plastic bottles.
* Tote Bag Dimensions: 30cm long x 40cm wide with 24cm gusset (includes built in pouch)
* Attached carry pouch
* Double lined base and extra wide square gusset
* Each bag can carry up to 10 kilos
* Made from up to 10 BPA Free food safe rPET material (recycled plastic drink bottles)
* 100% Recyclable & Sustainable
Onya is a wonderful Aussie company from WA who have been around for a few years and are doing great things for our environment. Onya continually look for better alternatives to products we use everyday and seek to remove single use plastic from our everyday lives. Their packaging is made from post-consumer recycled material and printed with water based inks so it is suitable for both recycling or composting!
Made in China to Onya's strict environmental standards.