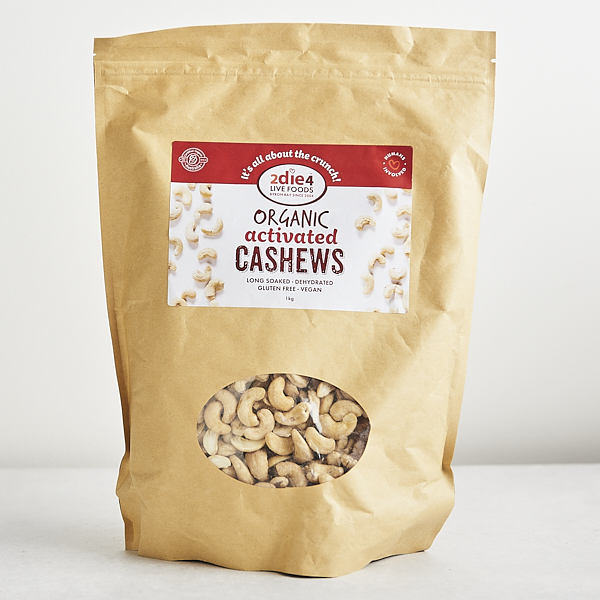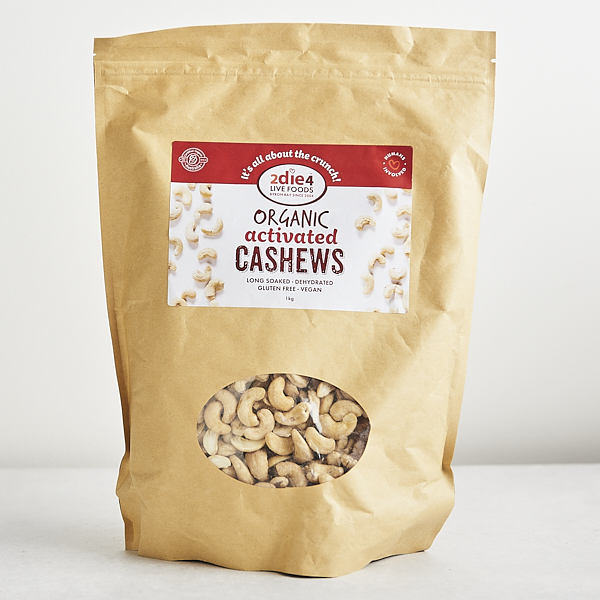 2Die4 Activated Cashews 300g
Organic cashews that have been soaked & slowly dehydrated at low temperatures, releasing the bio-availability of their vitamins and minerals
Activated with love in Byron Bay.

Ingredients: Organic Cashews, Organic Australian Salt.
Made on the same equipment as products containing whey and other nuts. May contain shell.
2die4 Live Food's ACTIVATED nuts and seeds have been long-soaked in water & raw Celtic sea salt. The nuts are then long-dried (dehydrated, not cooked) at very low temperatures. This arrests, and does not kill the nutrient-enlivening transformation that takes place with fermentation, which simply re-ignites once the nuts are popped into the mouth.
Activated nuts and seeds become noticeably lighter, tastier, more nourishing, free of bitterness and markedly more-ish.
Made in Australia with cashews from Vietnam.