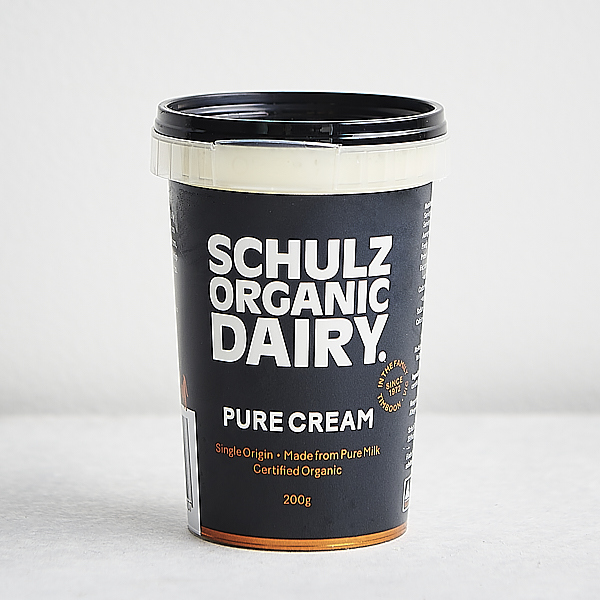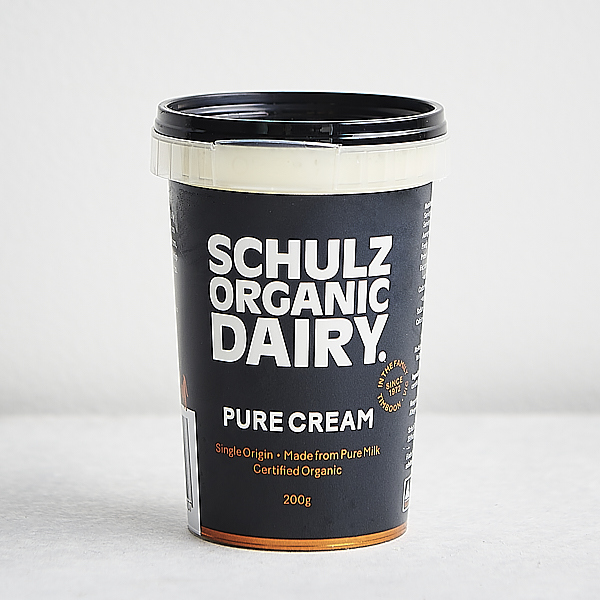 Schulz Pure Thick Cream 200ml
This organic pure thick cream is naturally thick (around 40% butterfat) and great to use on its own, or to cook with. Try making this Mascarpone Made in Timboon, Victoria.
Schulz Cream is a delicious naturally thick cream, produced in small batches with no added thickeners, just pure and simply thick cream. Please note; due to the changing seasons, the consistency does fluctuate.
Schulz products are truly pure, simple and delicious. They are processed in small batches on their farm in Timboon. Schulz also makes beautiful yoghurt & cream.
About Schulz: Schulz Farm is located in Timboon, south-western Victoria, on 832 acres of very fertile land. Since 1971, 3 generations of Dairy Farmers have been working towards the most sustainable farming practices & the most delicious products possible.
Made in Timboon, Australia