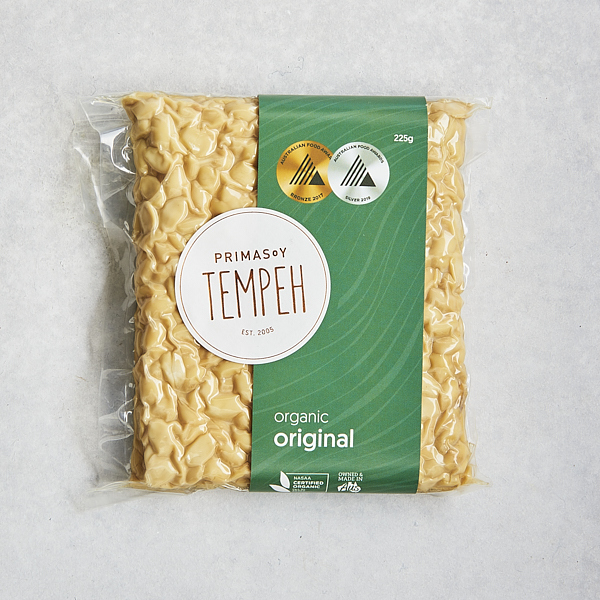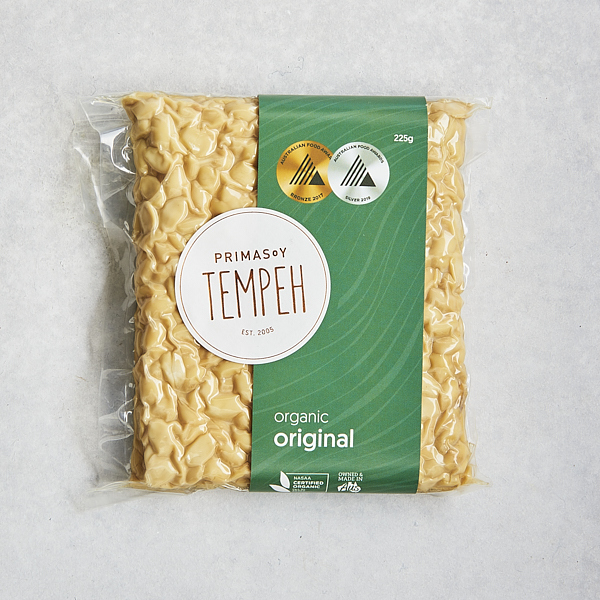 Primasoy Tempeh Plain 225g
Delicious & nutritious versatile food made from organic soy beans. Great marinated in stir frys, taste great & provide a real protein boost. Needs to be cooked.
Tempeh is made from whole soybean. One serving of tempeh contains more fibre than most people consume in one day. Fibre is essential for a healthy digestive tract as well as preventing many chronic diseases.
Primasoy was established in 2005 by Sinta and Sugeng Santoso and is located in Mulgrave, Victoria. Their primary aim is to produce fine organic tempeh, which is true to its origin in Indonesia. This means that Primasoy tempeh are made without addition of vinegar.

www.primasoy.com.au
www.tempeh.info