Jala Jala Treats Finger Lime Dark Chocolate 100g
New!
This unique chocolate marries smooth dark chocolate with bursting citrusy Australian native Finger Lime; a super complimentary pairing! 100% First Nations owned business.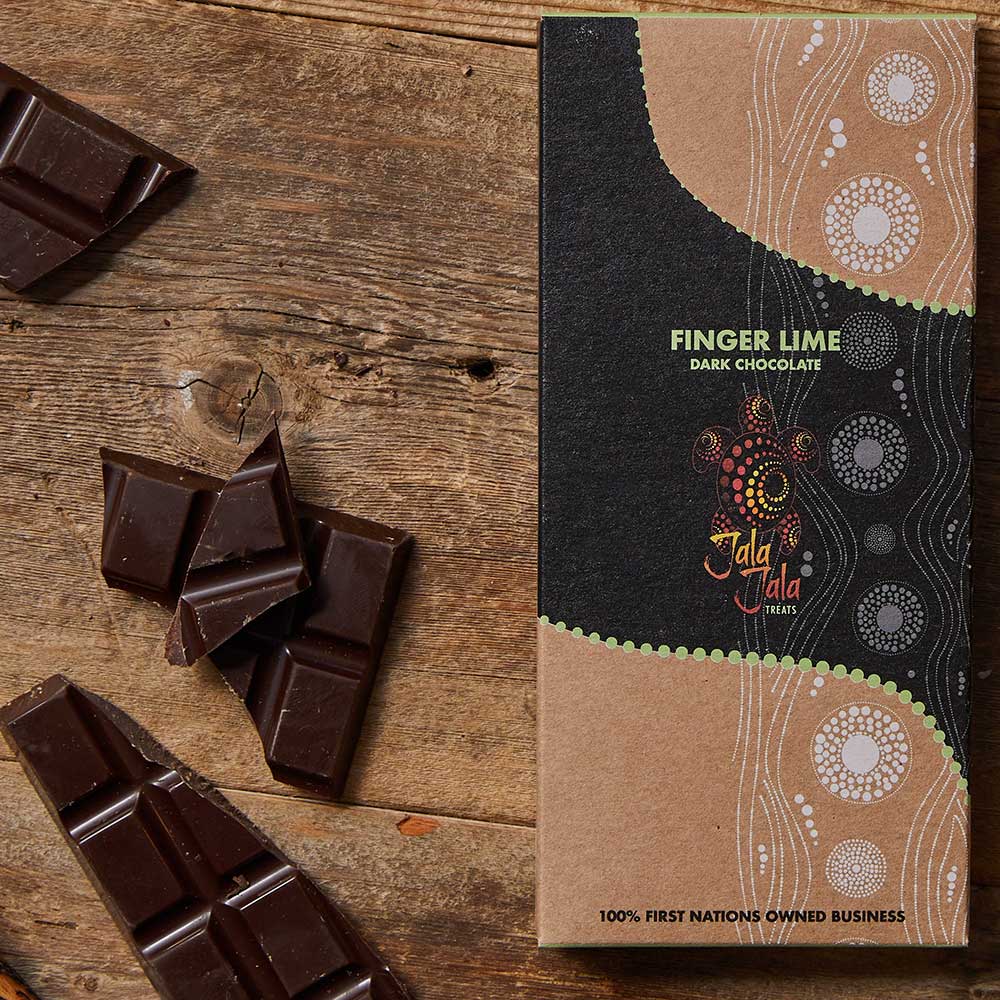 Ingredients: Dark 54% couverture; (cocoa mass, sugar, cocoa butter, emulsifier: Soy lecithin (E322), natural vanilla extract), Finger Lime (2%). Dark chocolate contains minimum 54% cocoa solids. 


Contains: Soybean
Made in the same facility that processes products with: egg, gluten, milk, peanut, sesame, soy, sulphites, tree nuts and wheat. 


Made from 100% sustainably grown cocoa. Palm oil free.
From Sharon Brindley, founder of Jala Jala Treats:
 I'm Sharon, a proud Yamatji/Noongar woman, Mother of three adult children and Grandmother of four beautiful Grandchildren.

I am the Founder of Cooee Café & Catering; Jala Jala Treats; Co-founder of Timberscope Feral Management & TrapEase. I am also a mentor, public speaker and an award-winning entrepreneur.

I'm passionate about supporting First Nations women and businesses, hopefully this shows in the active positions I hold as a Director for Black Duck Group; the Victorian representative for First Nations Bush and Botanicals Association of Australia (FNBBAA) I am a Certified Member of Supply Nation; I mentor at Culture College with the Yolgnu community and I'm an active member of Kinaway Indigenous Chamber of Commerce; I also sit on the board of a Mornington Peninsula Indigenous Business Group.

I have become an ardent advocate for increasing the presence of First Nations owned businesses within the Native Food business sector, the current number sits below 1%. 

I am a leader who instills confidence in others and leads by example, I am always searching for opportunities to collaborate and educate as a means of empowering people with my knowledge of food and my story.



I feel it's important that we all know who we are supporting when we buy an 'Indigenous' product, it's part of my role to help create clarity and awareness around First Nations business ownership, which in turn will assist other First Nation peoples and allies to have a clearer understanding.


I developed my love of cooking and knowledge of Indigenous ingredients from my Grandmother who was one of the stolen generation. "I love that, many years later, I am sharing the same excitement that was kindled in me back then, using some of the same ingredients and flavours in my business." I've seen first-hand how food plays an integral part in connecting family and people regardless of their background, culture or religion.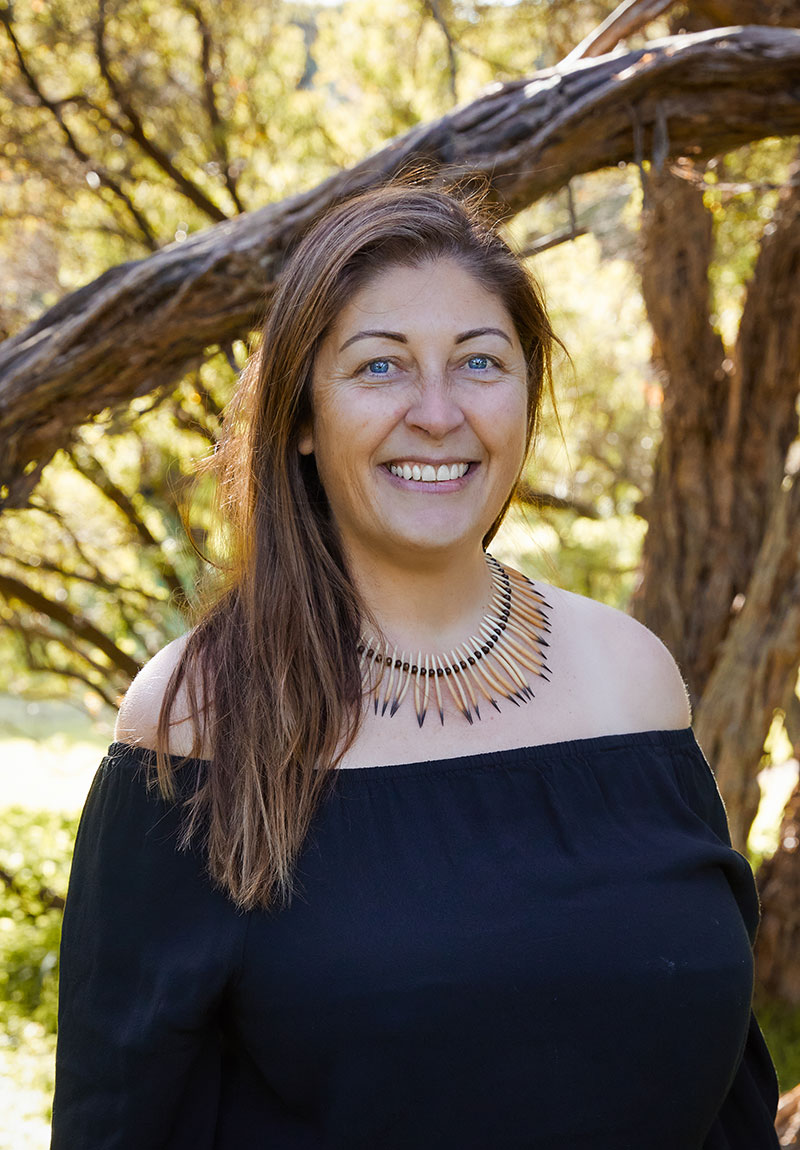 Produced on the unceded land of the Boonwurrung people of the Kulin nation - Melbourne