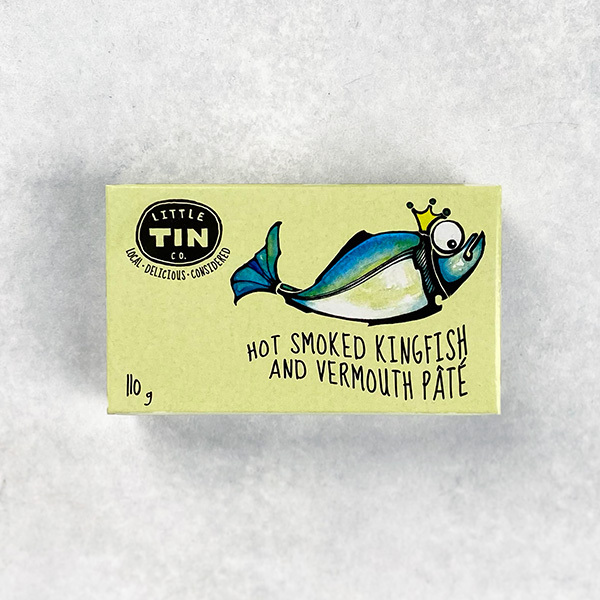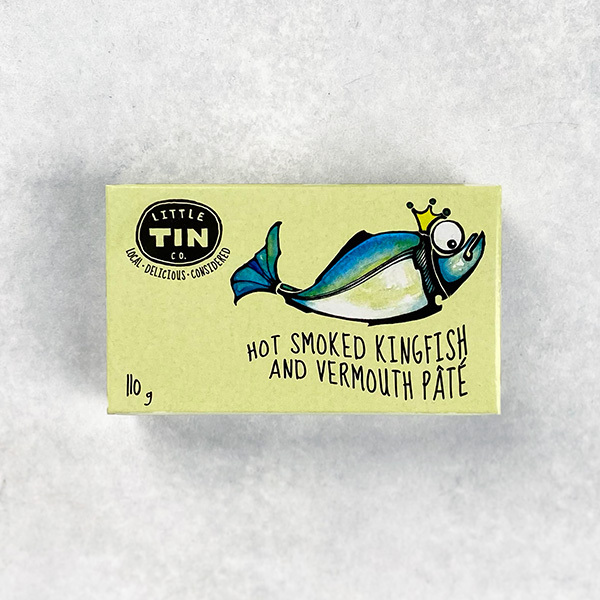 Little Tin Co Hot Smoked Kingfish and Vermouth Pâté 110g
New!
This hot smoked kingfish pâté is a flavour bomb of sustainably sourced, Australian Yellowtail Kingfish, pulled straight from the Eyre Peninsula's pristine waters in South Australia. From there, these kings are smoked by Harris Smokehouse in the Adelaide Hills. Smear it on toast!
Made in Australia from at least 90% Australian Ingredients
Ingredients: Hot smoked kingfish 62% (South Australian Yellowtail Kingfish Seriola lalandi (fish), salt, maple sugar, light soy sauce, natural wood smoke), extra virgin olive oil, Tomato paste (tomato, salt, food acid (citric acid)), white wine vinegar, dry vermouth 2%, capers, salt, herbs and spices.
About Little Tin Co: 'At Little Tin Co, we source and can all our seafood in Australia. Locally sourced seafood not only helps support our local economy, but it also ensures our supply chain is transparent, giving us confidence that we are producing delicious, sustainable and environmentally responsible seafood. When developing products we carefully consider each species chosen, the location it is sourced and harvest methods used to ensure ethical sourcing practices.'
Produced on the unceded land of the Narangga People - Port Lincoln