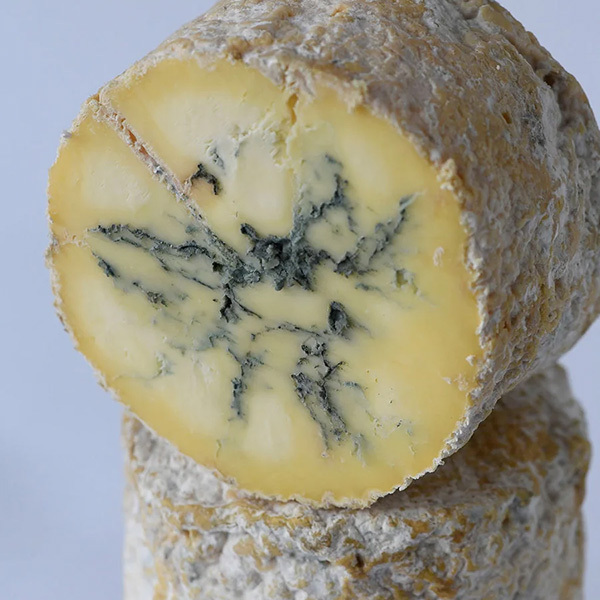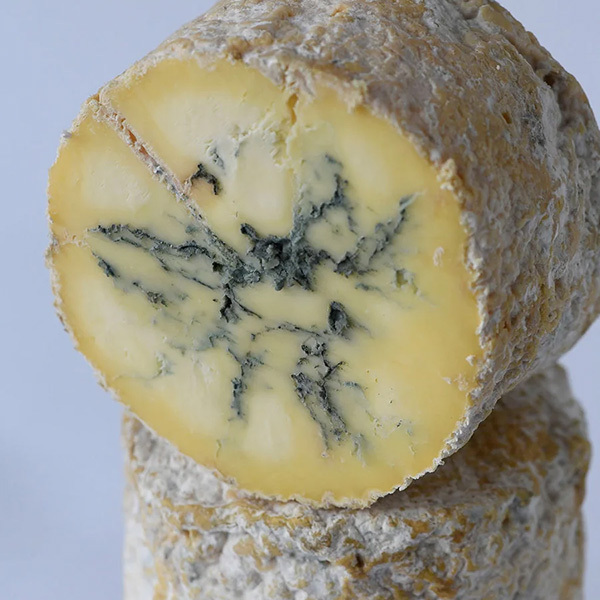 Long Paddock Cheese Bluestone 150g
New!
An organic, natural-rinded blue cheese of substance and complexity with different layers of flavour and texture, not just a salty-blue hit. Made from organic cow's milk. Made in Castlemaine.
Ingredients Milk, salt, cultures, non-animal rennet


Aspect: distinctive-looking, thin, punctured, orange/brown/blue natural rind, and a creamy-colour paste inside with subtle blue veins.

Texture: dense buttery paste near the rind, but chalky/crumblier in the middle. Like Stilton, the curd is milled, allowing relatively mild blueing in a dense but slightly crumbly paste.

Flavour: balanced meld of creamy/buttery flavours, some fruitiness and a little saltiness. Its blue mould delivers subtle spikes of flavour as it is eaten. Exhibits delicious complexity and length of flavour as the paste melts in the mouth.

Eat: In a cheese board selection of 3-4 cheeses, accompanied with thin slices of fruit bread, gingerbread, Eccles cake, fruit cake. Or crumbled into an autumnal salad of radicchio, endive leaves, peppery watercress or rocket, with new-season walnuts and grilled slices of pear. Or into warmed crème fraiche and cracked white pepper as a creamy blue sauce for a fine rib-eye steak grilled over charcoal, or fleshy field mushrooms baked with butter and thyme. Or scattered over new-season waxy potatoes (eg Kipfler or Pink Fir Apple) tossed in butter, seasoned, and sprinkled with snipped chives. Or crumbled into a savoury tart of softened leeks and blanched broccoli florets, bound with a rich custard.

Pair: With its salty-mineral kick balanced with creamy layers of complex flavours, Bluestone benefits from drinks with fruity sweetness that also retain some acidity. Late harvest, Noble rot (Botrytis) and dessert wines from dried grapes are perfect. Think Sauternes, sweeter Rieslings, Gewürztraminer, Tokaji from Hungary, Eiswein from Germany. Try Tawny Port, Rutherglen Muscat or Topaque. Pedro Ximenez or sweeter Madeira for an even more luscious treat. Some aged sweeter Sakes and chocolatey Stouts also work well.
About Long Paddock Cheese: 
An organic cow's milk cheesemaker in Castlemaine, determined to make great cheese. Set up by cheese tragics – Ivan & Julie Larcher, Alison Lansley, Ann-Marie Monda and Carla Meurs – who share a vision to see Australia's artisan cheese industry flourish.

'Our craft is cheesemaking, its culture and skills buried in the aeons of European history. But our home and terroir is central Victoria, Australia – Dja Dja Wurrung country. Djaara (Dja Dja Wurrung People) have lived on their traditional lands and cared for djandak (Country) over many thousands of years. We are privileged to be able to contribute in a small and temporary way to that care.'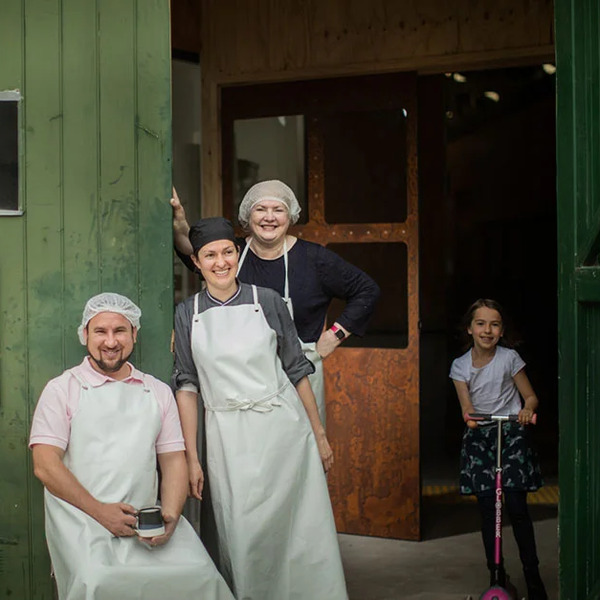 Made on Dja Dja Wurrung Country - Castlemaine