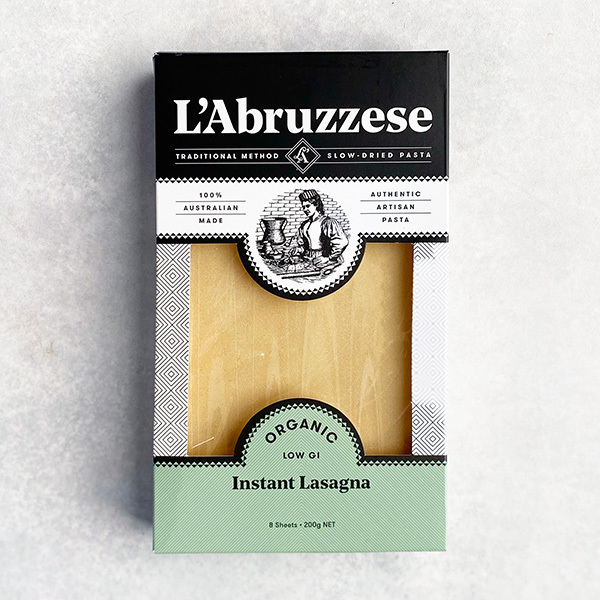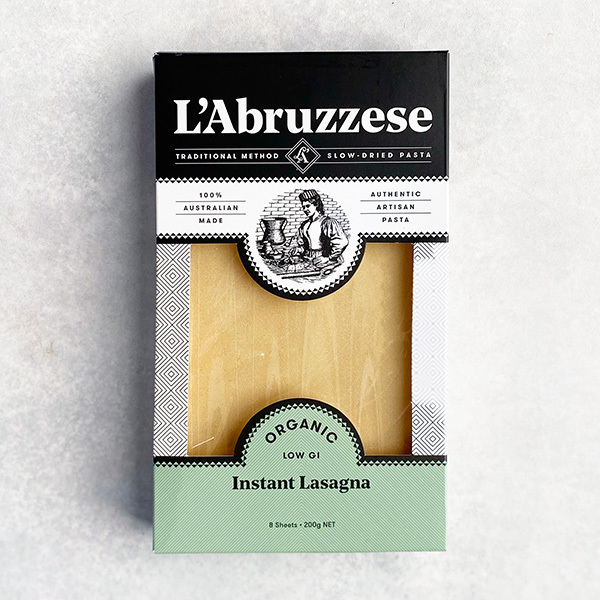 L'Abruzzese Organic Pasta Lasagne 8 Sheets 200g
Artisanal, organic pasta extruded through bronze dies and slow dried. Sheet size: 21.5 x 12 cm. Try this easy veg lasagne recipe.
Ingredients: Wheat flour*, water
*Denotes certified organic ingredients
No chemicals, preservatives, artificial colours or genetically modified products are used to produce this product.
Low GI, low salt & low fat.
About L'Abruzzese: L'Abruzzese was established 40 years ago in South Australia by a family originally from the Abruzzo region in Italy. Their passion for the superb quality and taste of homemade pasta culminated in what is still today one of the most authentic artisan pasta produced in Australia. L'Abruzzese uses bronze with most of their pasta which makes it rougher than Teflon extruded pasta and means it releases much more starch into the water which is an incredible thickener and flavour enhancer for sauces; it's what helps pasta and sauce to marry together, making the sauce perfectly clinging to the pasta.
L'Abruzzese supports local organic farmers and environmental sustainability; more than 50% of the energy required to produce the pasta is generated by green energy, solar panels.
Produced on the unceded land of the Kaurna Meyunna people - Adelaide