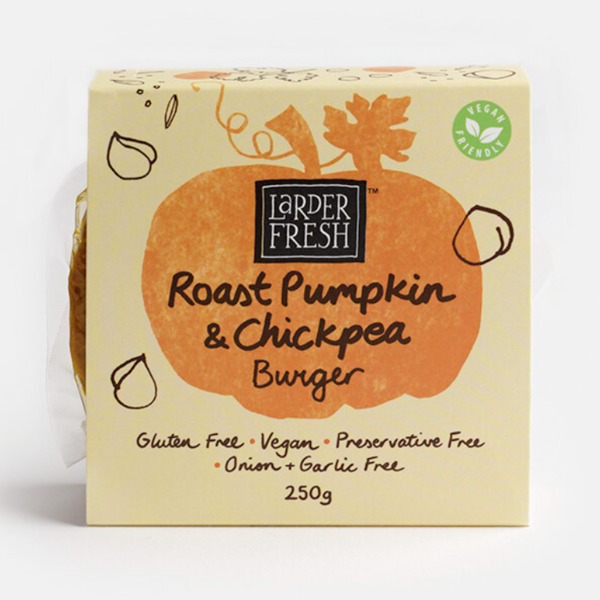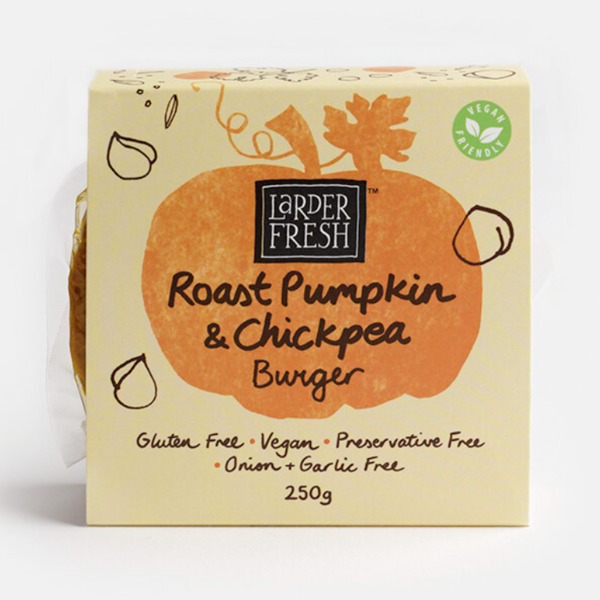 Larder Fresh Roast Pumpkin & Chickpea burger Pack of 2
These GF vegan burgers are packed full of lentils, chickpeas, fresh coriander, spices and pumpkin. Great between buns or crumbled over a salad. Stock up for summer BBQs!
Ingredients: Pumpkin (53%), chickpea (33%), water, rice bran oil, red lentils, spices, salt, fresh coriander, natural flavour.
About Larder Fresh:
Based in Melbourne, Larderfresh is owned and operated by husband and wife team Monique and Glen Ueckerman. The pair began their business making falafels, but with the rise of meat-free eating have grown their range to include plant based snags!
The team are committed to supporting Australian growers, if they can source locally, they do. They don't use any preservatives, fillers or numbers and their products are gluten free.
Made on Woiwurrung Country - Preston