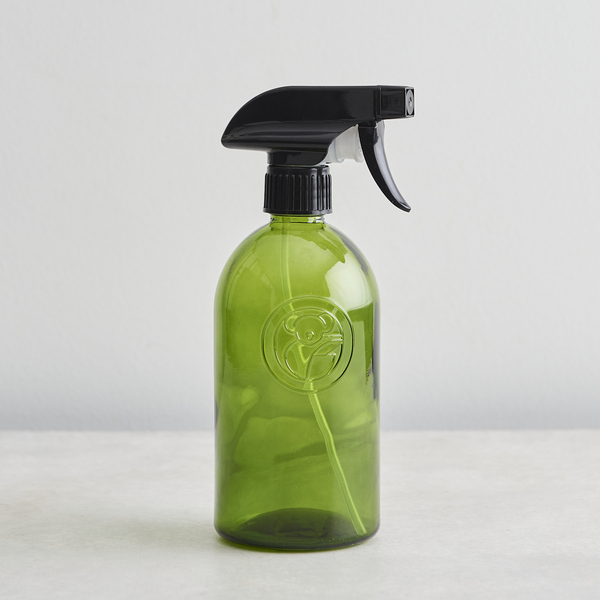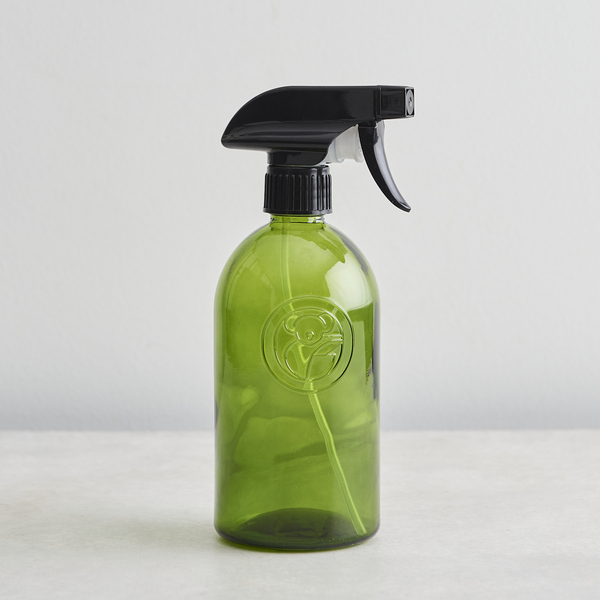 Koala Eco Apothecary Glass Bottle Spray 500ml
This glass bottle is a beautiful refillable solution for your Koala Eco products. Sold empty with a spray dispenser, ready to be filled with multipurpose kitchen cleaner.
About Koala Eco: Koala Eco's aim is to create safe, powerful, plant-based products using natural, sustainable ingredients, while aiding people's wellbeing by connecting them to nature.

Their products are non-toxic, natural and sustainable. They are not tested on animals and do not contain any harmful chemicals or synthetic fragrance, smelling only of glorious Australian essential oils.
Their bottles are made with 100% recycled and recyclable materials so no new plastic is created and for every bottle sold they donate a percentage to the charity One Percent for the Planet. They are also proud sponsors of WWF Australia and Port Stephens Koalas.
Made on Eora Country - Sydney