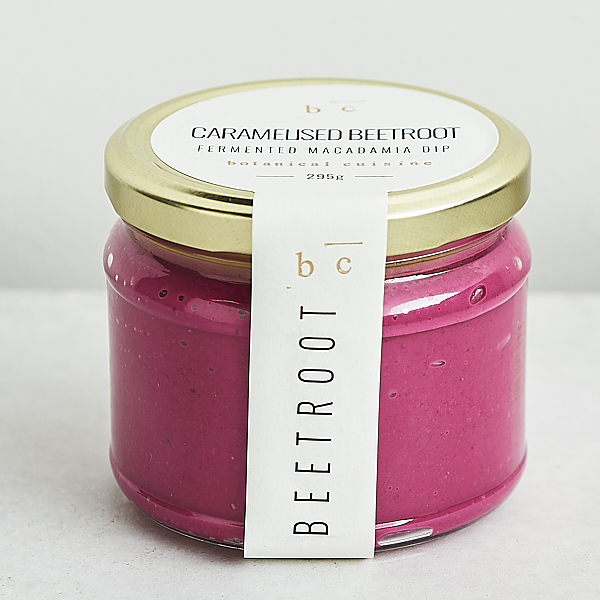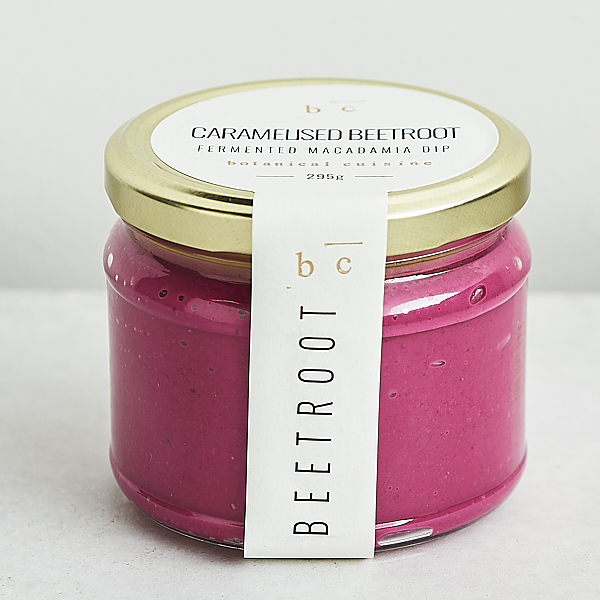 Botanical Cuisine Caramelised Beetroot Dip 325g
New larger size!
This organic, creamy beetroot dip is sweet and earthy with a bright lemon tang. Sealed with premium olive oil on top to keep it fresh. Handmade in Collingwood
Product care: to maintain freshness, make sure the product is kept clean and free of direct contact with foods. keep refrigerated and minimize its time out of the fridge as it is a live, sensitive, fermented product.
Ingredients: activated raw cashew* (32%) , spring water, olive oil*, beetroot* (8%), beetroot juice powder (1%), coconut sugar*, pink lake salt, garlic*, culture. (*organic)
*denotes certifies organic ingredients
About Botanical Cuisine:
Botanical Cuisine is a Melbourne based company encompassing botanical cuisine in an organic raw vegan plant-based product range.
Made on Woiwurrung Country - Colllingwood