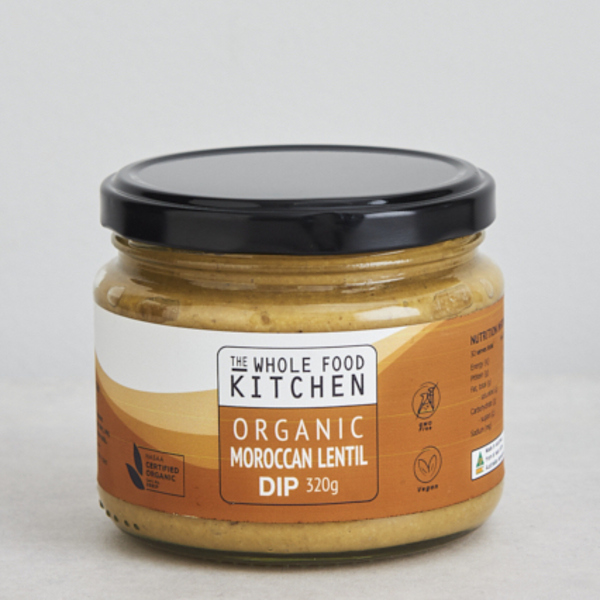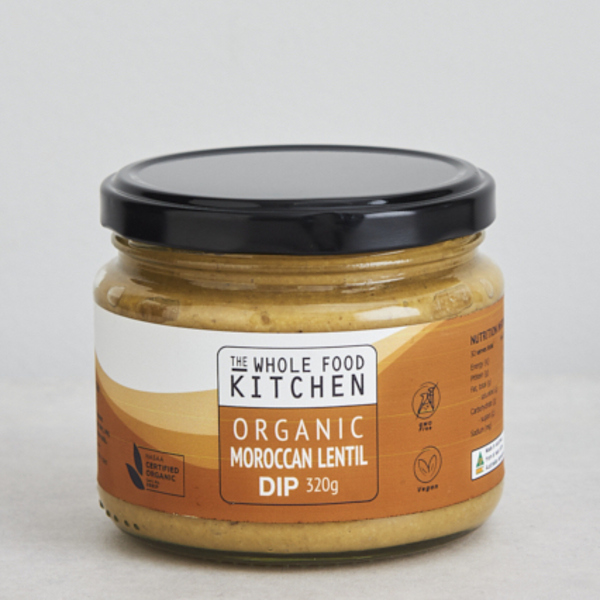 The Whole Food Kitchen Dip Moroccan Lentil 320g
Tahini & spices (mild) jazz up this lentil dip. Great for snacking or adding a flavour layer to your sandwiches and lunchtime toast! Made in Torquay from at least 80% Australian organic ingredients. Glass jar.
Contains sesame seeds.
No artificial colours, flavours or fillers. No added sugar, plastic-free packaging.
Ingredients: Lentils*, Carrot*, Olive Oil*, Sunflower Oil*, Tahini*, Onion*, Garlic*, Spices*, Water, Salt, Citric Acid, Cultured Vinegar.
*denotes certified organic ingredients
Contains sesame seeds.
About The Whole Food Kitchen: The Whole Food Kitchen was established in 1996 by Henry Stern in his mother's kitchen. In 2005 Henry and his family were relocating overseas, so they passed the business to Ben Thomas, a local chef from an organic cafe. Ben was determined to change as little as possible of Henry's food excellence and continued using identical cooking methods; the only significant change was that he had the existing dip range certified to organic standards with NASAA. The Whole Food Kitchen has now relocated its production to Torquay. Ben and his team continue to use the same small-batch, hand-processed cooking techniques taught by the founder and provide high-quality, local, certified organic pre-packaged dips and soups.
Made on Gulidjan Country - Torquay