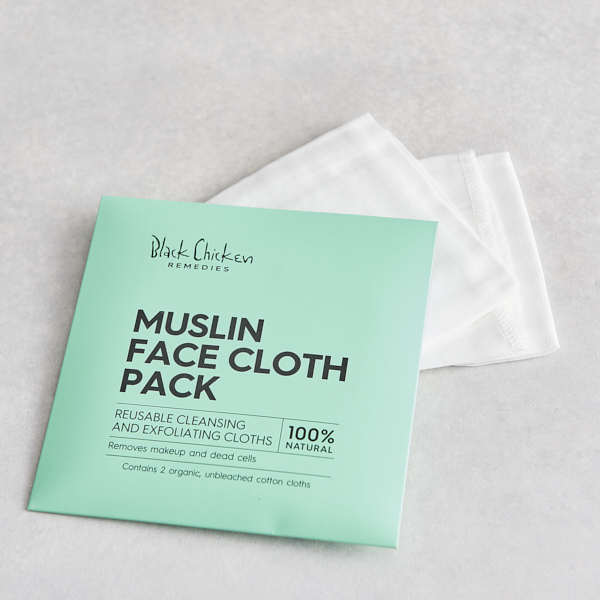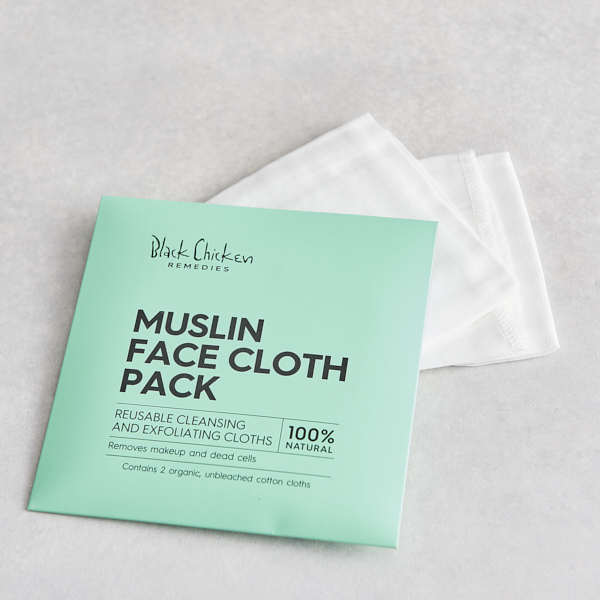 Black Chicken Remedies Muslin Face Cloth
This pack includes two, organic, unbleached, soft cotton cloths that gently and effectively remove makeup and impurities from your face. A great accessory to your natural skincare routine. Cloth size 30cmX30cm. Machine washable.
About Black Chicken: Black Chicken is an Australian owned and operated, 100% natural skincare company that harnesses the power of nature to create remedial products - that means all their skincare has a therapeutic benefit. They don't care about beauty trends – they care about healthy skin, minds and bodies. If you're on the hunt for fruity fragrances or fantastical foams you won't find them at Black Chicken. They're in the business of helping your skin be the best it can be…naturally.
Produced on the unceded land of the Dora People - Sydney