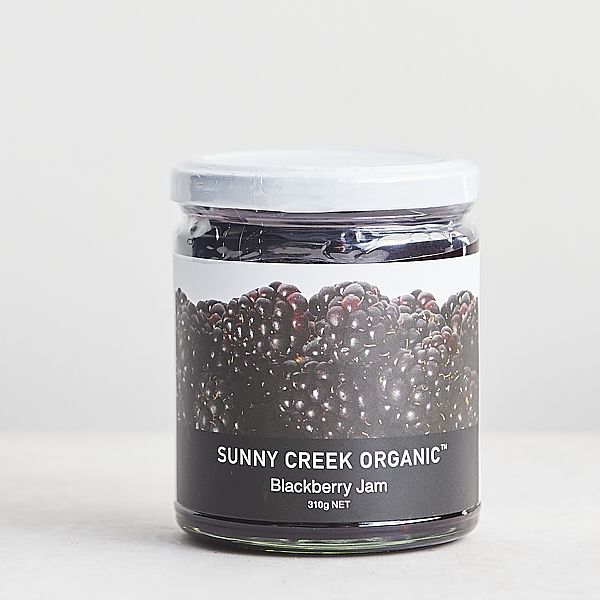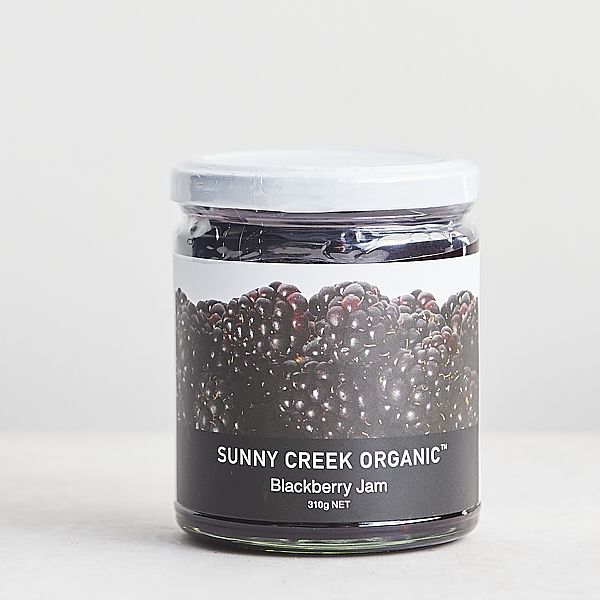 Sunny Creek Blackberry Jam 310g
This all natural organic blackberry jam is made in small batches on Sunny Creek farm in Gippsland's Strzelecki Ranges, where the blackberries are grown.
Nestled high the ranges, the rambling orchards of Sunny Creek Organic Berry Farm use environmentally sustainable practices to yield a wide assortment of fruit and berries.
Ingredients: organic blackberries (50%), organic sugar (BR)
Over 35 years, Phil Rowe and Cathie Taylor have cultivated over a hundred varieties of berries (40 kinds of raspberries alone, in colours of red, black, golden, pink and purple) and heritage collections of apples, chestnuts and other assorted fruit and nut trees have been nurtured and flourished in 10 hectares of sprawling orchards and native forest.
Phil and Cathie's environmental philosophy is evident in the avenues of chestnut trees, apples and hazelnuts which are planted with an understory of currant bushes and interspersed with closely planted rows of berries - all maximising space and reducing maintenance. Weeds are controlled by mulching and mowing, rather than hoeing, giving the orchard its garden-like setting. Birds join the tree frogs as natural pest controllers, but the fruit is also netted in season to keep their minds on the insects!
Sunny Creek Organic Fruit and Berry Farm has been proudly certified organic since 1988.