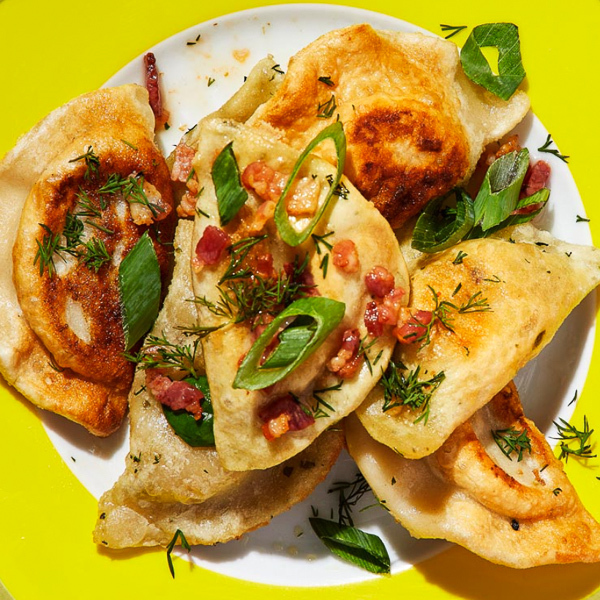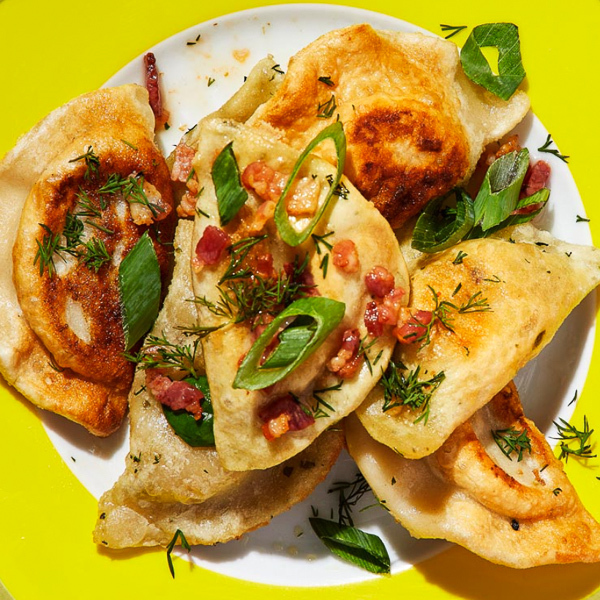 Pierogi Pierogi Kapusta Mushroom Sauerkraut pack of 16
Polish dumplings filled with mushroom, sauerkraut & onion. Every pierogi is handmade in Preston with locally sourced, high-quality ingredients. Boil or steam. This product has been frozen & will defrost during transit. Store in the fridge & eat within 3 days.
Cooking instructions: Cook in a pot of boiling water or steam. Can be fried afterwards.
Ingredients: Filling: Sauerkraut (29%), mushroom (24%), onion, Vegetable oil, salt.
dough: flour (34%), water, vegetable oil, spinach.
Egg free
Dairy free
Contains gluten/wheat
Vegan
About Pierogi Pierogi: For Dominika and Guy, Pierogi Pierogi is an opportunity to take the nostalgia, culture and love for this Polish dish and share it loudly and proudly to the food-loving city of Melbourne; to people who want an authentic food experience and to convert anyone that likes dumplings (who doesn't) over to our Polish way of thinking.
It all starts with quality ingredients. locally sourced cheese, excellent quality flour, seasonal vegetables. No corners cut, everything done the slow and hard, the Polish way!
Made in Preston, Melbourne