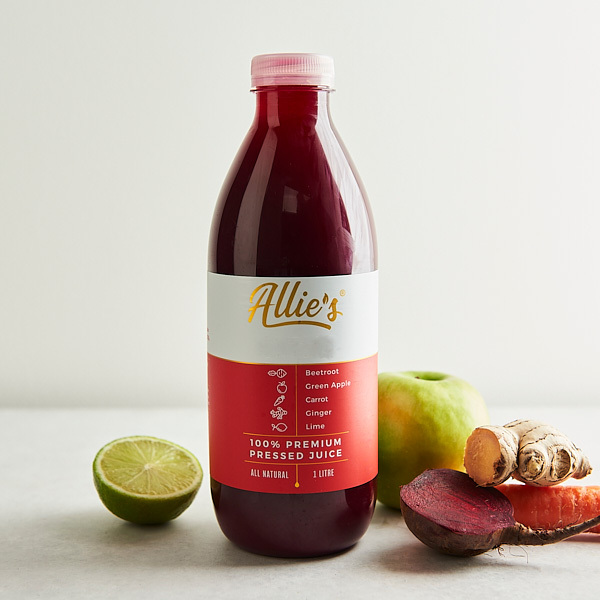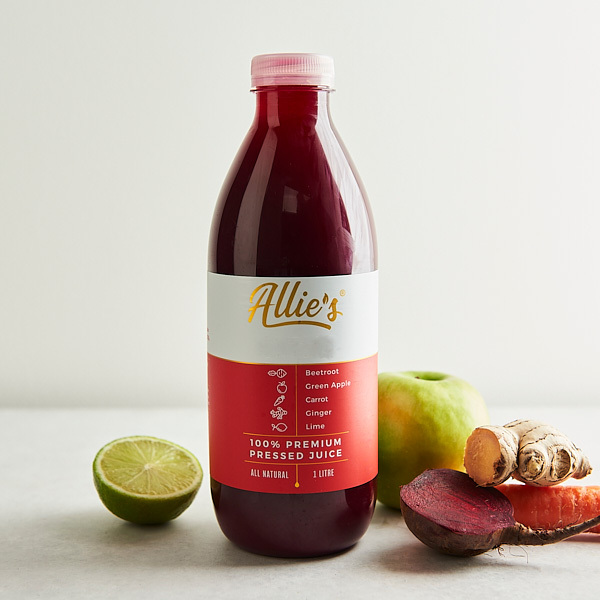 Allie's Juice Lovebeet 1L
Cold-pressed juice with no added sugar, no concentrates & no preservatives. Apple, carrot, beetroot, lime & ginger - sweet, earthy, perfectly balanced & supercharged with antioxidants. Keep refrigerated. 100% Australian ingredients.
Australian made & owned from 100% whole fruits & vegetables. Cold Pressure (HPP) applied to the sealed bottle extends the shelf life without ever applying heat.
Ingredients: Apple (50%), Carrot (37%), Beetroot (8%), Lime (4%), Ginger (1%)
About Allie's: Allie is a marketing professional turned to juicing professional - she is passionate about the clean, quick energy kick a nutrient-rich juice can give you! In 2014 Allie noticed that juices at grocery stores/supermarkets were full of stevia, preservatives or made from concentrates, so she set out with the best Australian grown ingredients and a cold press juicer and began her small business - with a little help from her nan along the way! Today she and her business partner/husband stock some of Australia's most iconic eateries and hotels with their range of juices showcasing simple ingredients, delicious flavours and no-nonsense labels.
Made in Eora - Sydney