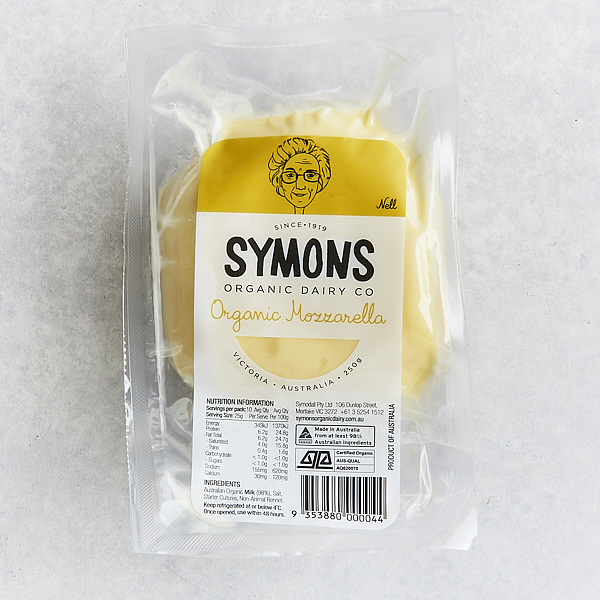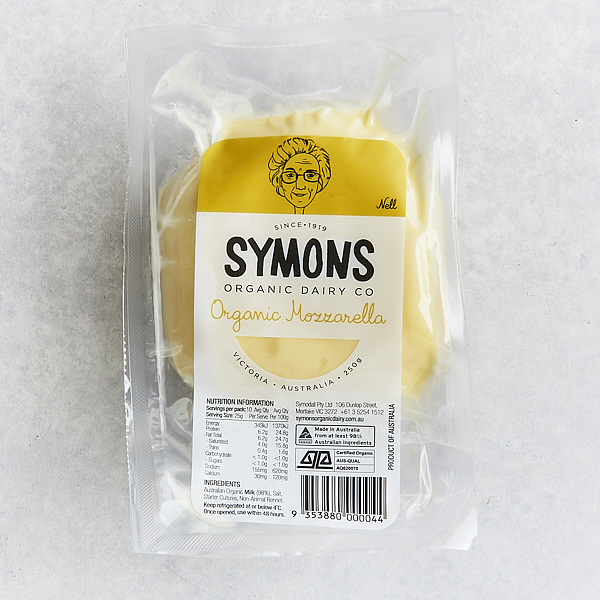 Symons Mozzarella Cheese 250g
Buttery and melt in your mouth, organic mozzarella! Exactly what you need for the best pizza and Caprese salad! Handmade in Mortlake, Victoria.
Ingredients: Milk*, salt, starter cultures, non-animal rennet
*Denotes certified organic ingredients
About Symons: Since 1919 the Symons family have been delivering milk in Bendigo, long before herbicides, pesticides, antibiotics and GMO's were used in agriculture. Three generations on, they are passionate advocates of organic food and farming. Their delicious range of certified organic dairy products is made from milk the traditional way, with cows who feed on grass and are free to roam. Ask Bruce, and he'll tell you: "That's simply Symons goodness".
Made in Mortlake, VIC