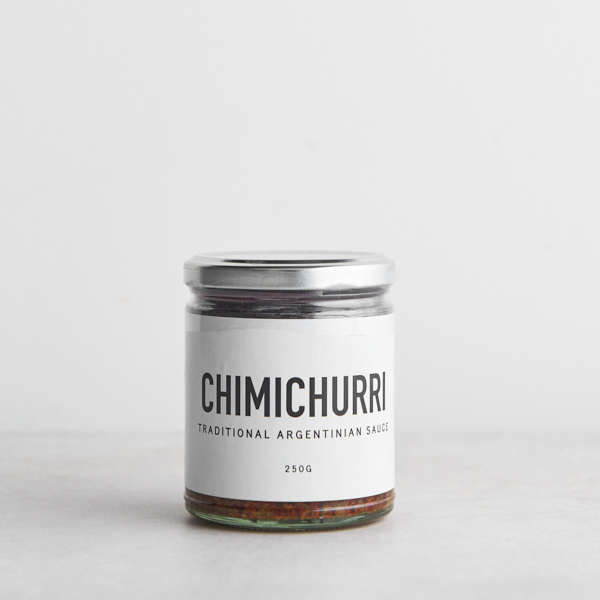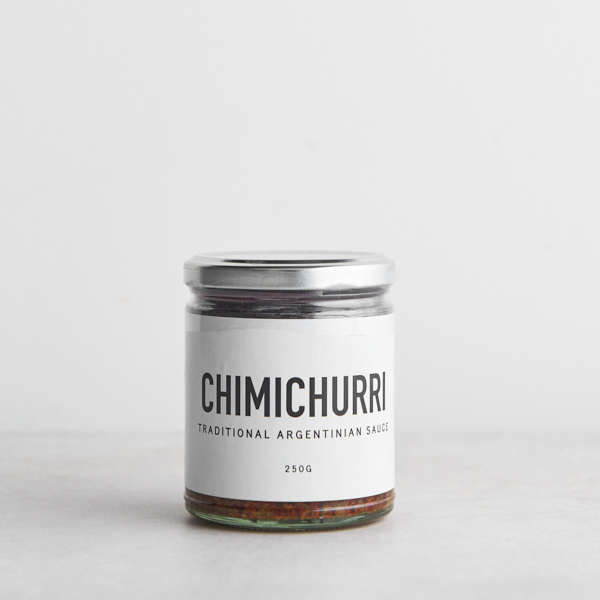 Dan's Empanada Bar Chimichurri 250g
Dan has created his own version of this classic condiment that is packed full of locally sourced herbs & mild spices. It adds a zip, zap, zing to whatever you're eating! Made fresh in North Melbourne. Is great with Dan's empanadas - in our heat and serve section!
Keep refrigerated.
Ingredients: Parsley, garlic, oregano, paprika, dry capiscum, salt, pepper, olive oil, red wine vinegar
About Dan's : Born and raised in Argentina, Dan began his career as a student at the prestigious cookery school, The Blue Trainers in Buenos Aires. Since then, he's cheffed at restaurants worldwide from the Park Hyatt in Buenos Aires to The Intercontinental Hotel in London. Since landing in Melbourne, he's held the reigns of Number 8, Les Boucheries Parisiennes, Oyster, Albert Park Hotel, Livebait, Fenix, Hellenic Republic and Hellenic hotel - a serious resume!
Dan's influence, drive and commitment have transformed Dan's Empanada Bar into what it is today. His business combines the Argentinian flavours he grew up with local Australian sustainable produce.
Made in Woiworung - Melbourne