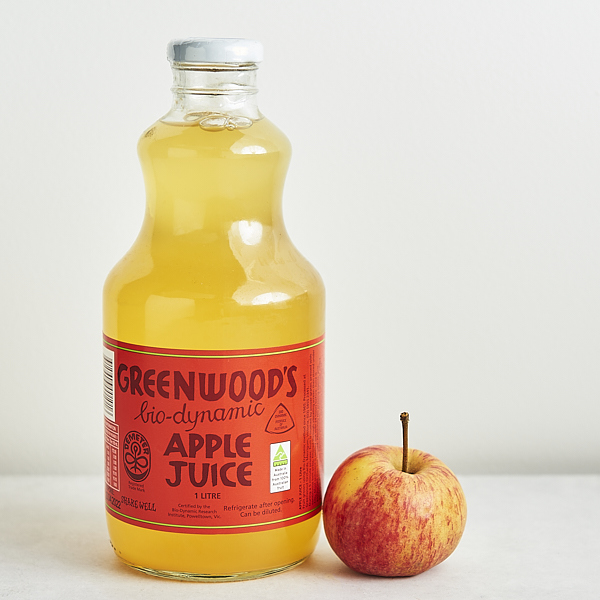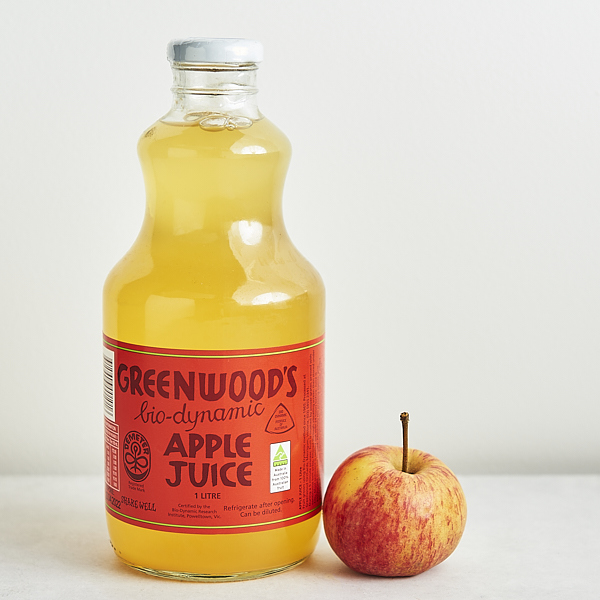 Greenwoods Biodynamic Juice Apple 1L
Freshly crushed apple juice made with fruit grown using biodynamic principles at Greenwood's Orchards, Merrigum, Victoria. Preservative-free and no added sugar. Really yummy in this bircher muesli!
Absolutely no pressing agents, antioxidants, preservatives, flavours, colourants, vitamin C or sugar added.
Ingredients: 100% biodynamic apples
About Greenwood's: The family have run their Golburn Valley orchards using organic principles since 1906. They are certified by the Biodynamic Research Instituted, Powelltown, Victoria.
Product of Merrigum, Australia.