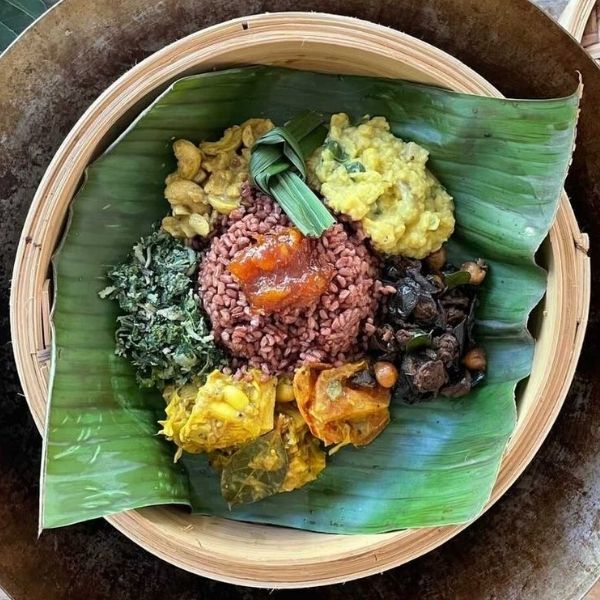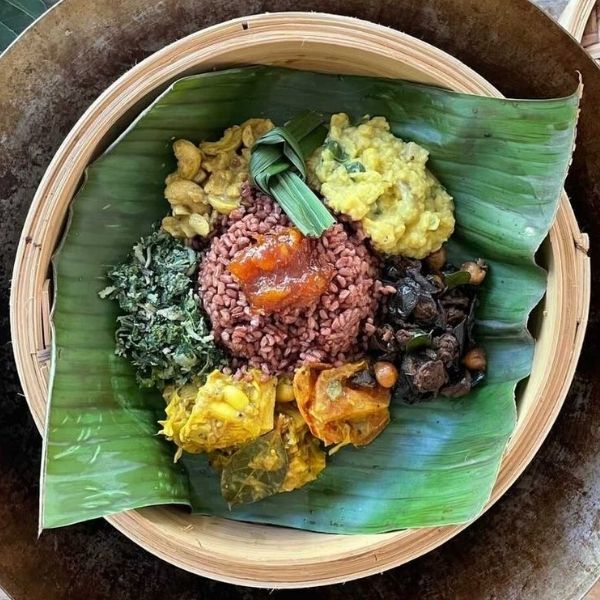 Island Home Jungle Curry Meal Parcel pack of 1
No deliveries this Friday 29th Sept
Available for delivery Fridays only.
Traditional Sri Lankan meal to steam, bake or microwave: a selection of curry, dhal, red rice, chutney & more. Low GI. May contain nuts. Organic & 100% compostable banana leaf wrapping. Freshly made in Carlton.
Menu changes weekly - check Island Home's Instagram page for weekly menus.
Ingredients: heirloom black, red or white rice (45%), organic seasonal vegetables (30%),jackfruit (15%), eggplant (10%), salt & pepper.
Allergens: onion, garlic, soy products. MAY CONTAIN NUTS.
Cooking Instructions Your meals are wrapped in banana leaves and parchment paper, for best results, do not unwrap before heating.
Island Home recommends reheating your meal in the oven or steamer as it allows the flavours and textures to gently, complexly redevelop.
Bake: at 180 degrees in the oven for 30 mins
Stream: place in a hot steamer for 20 mins
Microwave: on high for 3 minutes
Untie, unwrap, enjoy and compost your waste!
About Island Home: Island Home invites you to experience authentic and traditional Sri Lankan village cooking, which is all about creating exotic flavours and healthy goodness.
Ingredients are sourced from Victorian farmers, organic where possible, paired with seasonal tree crops and ancient grains. This delicious meal is presented in an artisanal leaf wrapping 100% home compostable. We also offset our entire business activity, to compensate for emissions.
1 tree planted (in Daintree or Sri Lanka) for every 4 meals sold.
Take a journey into the Sri Lankan forest village with one of our artisanal meals, prepared fresh from our Carlton kitchen.
Made in Woiworung, Melbourne