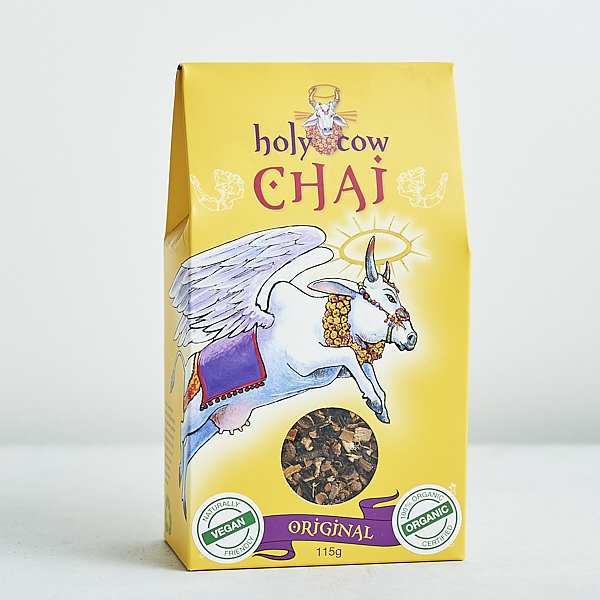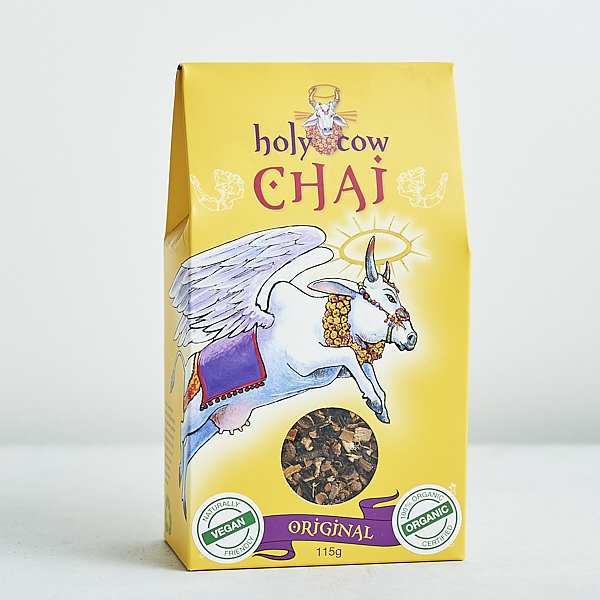 Holy Cow Chai Original 115g
This delicious blend of organic black tea & generous 80% whole spices is perfectly balanced to provide a full-bodied flavour with lingering sweet spicy aromas. A truly natural experience to warm your soul.
Ingredients: Cinnamon, organic black tea, ginger, mace, star anise, cardamom, cloves, black peppercorns.
Made from local & imported ingredients. Carefully blended & packaged in the Yarra Valley.
From Twid & Col: Operating from our home in the heart of the Yarra Valley, we are proud that Holy Cow has remained a small artisan business, run by us alone. We are totally hands-on, making small batch products and sourcing ethical organic ingredients.
Our signatory chai tent is a regular feature at popular music festivals across Australia. We have brewed tens of thousands of litres of chai and our beautiful imported tent has added to the magic and authenticity of the experience for people of all ages and from all walks of life. We feel blessed to continually be inspired and uplifted by what we do and to enable people to recreate their own special magic at home with our chai.
www.holycowchai.com.au