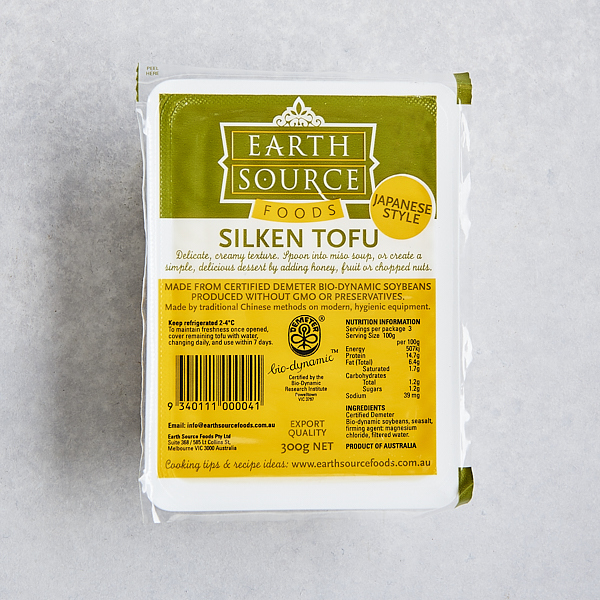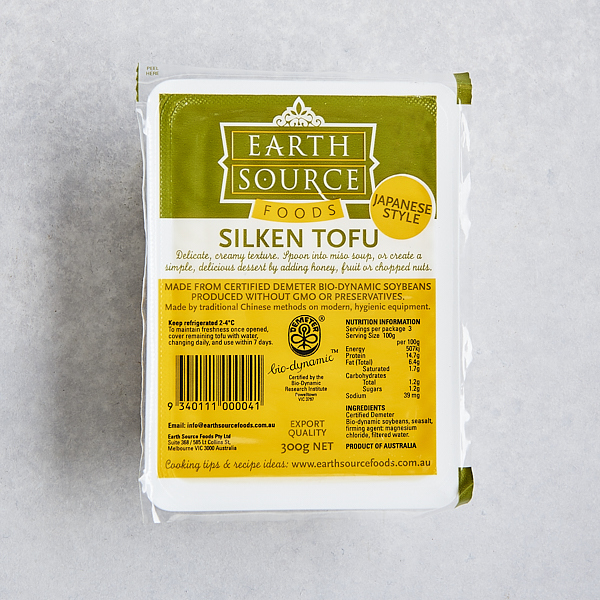 Earth Source Tofu Silken 300g
Fine and creamy, this organic Silken Tofu comes to life when spooned into soups, playfully tossed through delicate stirfries or drizzled with marinade.
Consider it for vegan mayo, smoothies or in a tempura batter.
Made from 100% certified Demeter Biodynamic soy beans sourced from Australian farms by using traditional Chinese methods on modern, hygienic equipment.
www.earthsourcefoods.com.au