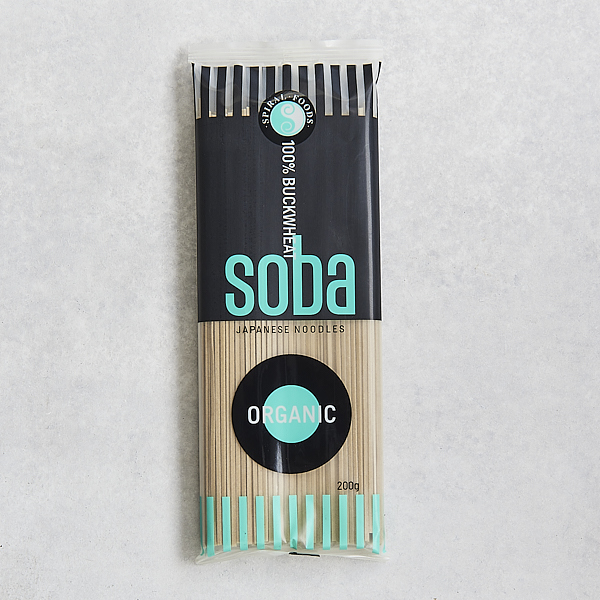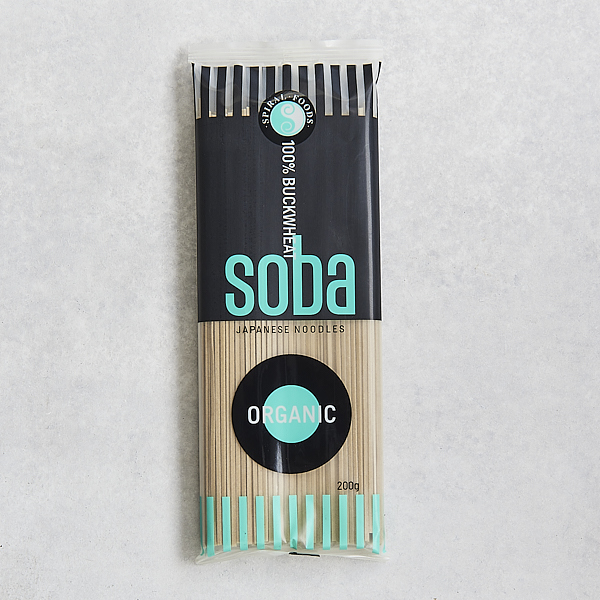 Spiral Foods Noodles Soba 100% Buckwheat 200g
Spiral Foods Organic Soba Noodles are native Japanese noodles made entirely of buckwheat flour (soba-ko). A great staple of Japanese cooking. The most basic soba dish is zaru soba in which boiled, cold soba noodles are eaten with a soya based dipping sauce (tsuyu).
Ingredients: Buckwheat flour*, water.
*Denotes certified organic ingredients
Gluten free.
Buckwheat is a small pyramid shaped grain which was first grown in Japan about 1,500 years ago. As Buckwheat does not possess the gluten that wheat has, the making of buckwheat only noodles is a true art. Soba served in hot broth as a noodle soup became popular in cold winters, and for variety, different ingredients were added as toppings.
Buckwheat is rich in protein, minerals and bioflavonoids, and can help strengthen capillaries. It is also good for digestion. Buckwheat contains as much vitamin B1 as brown rice and nearly twice the levels of B1 found in wheat.
About Spiral Foods: Spiral Foods was started in the 70's in Melbourne, with a group of alternates desire to follow the Macrobiotic way of life and is now Australia's leading supplier of quality Traditional Foods with an emphasis on Organics. See their story and delicious recipes at www.spiralfoods.com.au
Product of Japan. Distributed by Spiral Foods in Coburg, Melbourne.