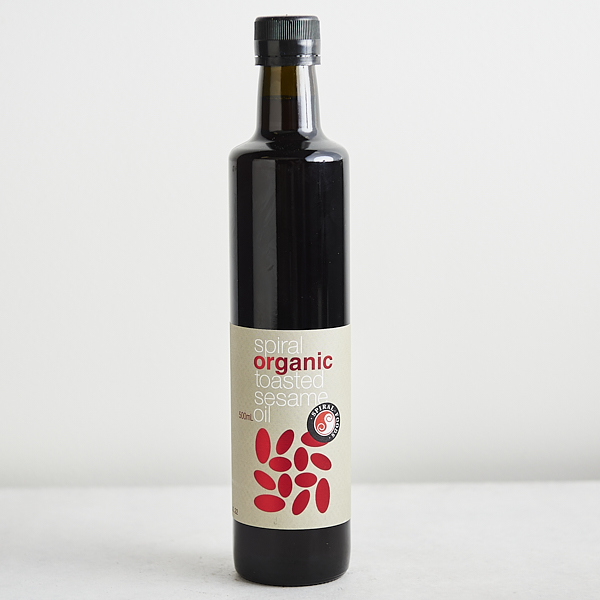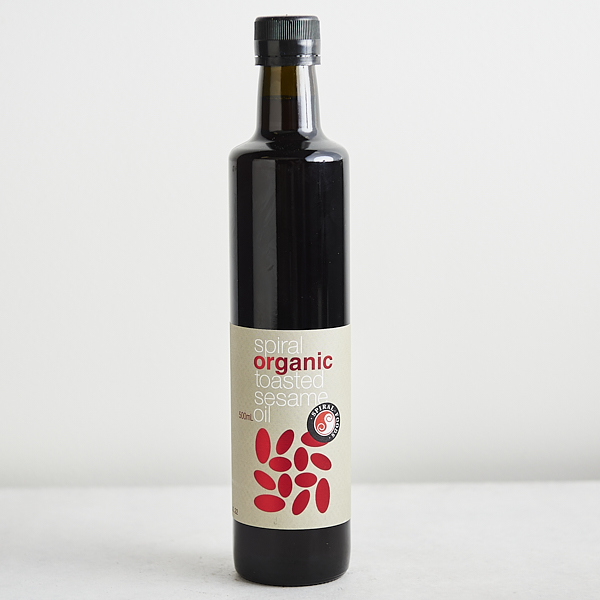 Spiral Foods Sesame Oil Toasted 500ml
A delicious organic, cold pressed oil with no nasties, just full flavour. Great to use in stir frys.
Spiral Toasted Sesame Oil is dark in colour with a rich sesame flavour and is obtained from the seed of the sesame plant. Due to its high antioxidant content, sesame oil imparts numerous health benefits, including protection from oxidative damage and benefits to heart health. When mixed with other oils, sesame oil actually increases the stability of the blend.
Ingredients:
Organic sesame seeds.
Product of Japan. Distributed by Spiral Foods in Coburg, Melbourne.
Spiral Foods was started in the 70's in Melbourne, with a group of alternates desire to follow the Macrobiotic way of life and is now Australia's leading supplier of quality Traditional Foods with an emphasis on Organics. See their story and delicious recipes at www.spiralfoods.com.au