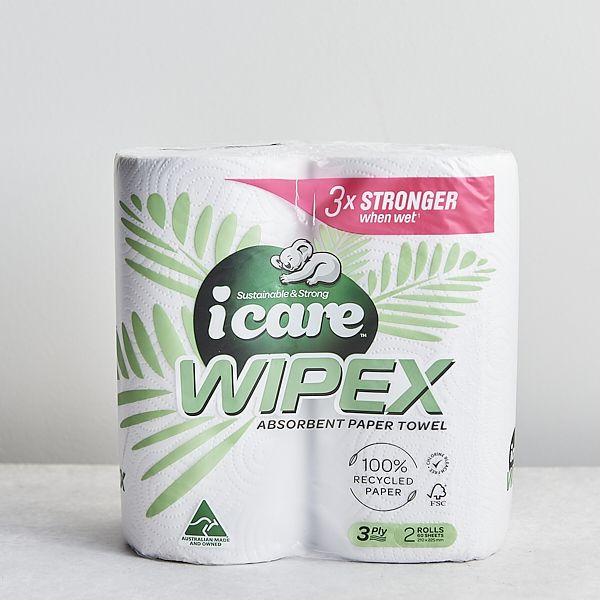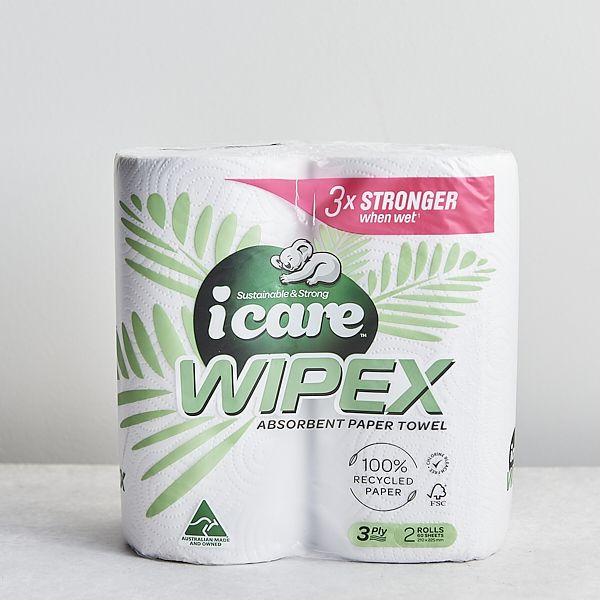 i care Kitchen Paper Towel 2 rolls
i care kitchen paper towel is strong & absorbent, made locally from Australian recycled office paper, certified by the Forest Stewardship Council.
Wrapped in recyclable plastic.
Chlorine & Bleach free. 2 rolls of 60 sheets each (sheet size 210x225mm).
Born over 10 years ago, icare was inspired by the belief that there was a better way to make toilet paper, so we've created one that isn't just soft, but better for the planet too.
From 3 generations of paper makers, we've used our expertise and experience to develop a system that can gently remove, cleanse and purify tree fibres from all kinds of office paper that was originally headed for landfill.
As well as providing 100% recycled paper products, all of icare's packaging can be recycled through the REDcycle program.
www.icarepaper.com.au