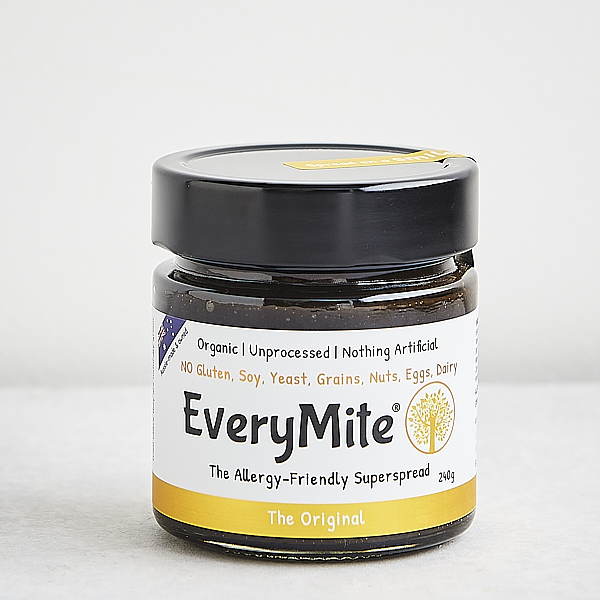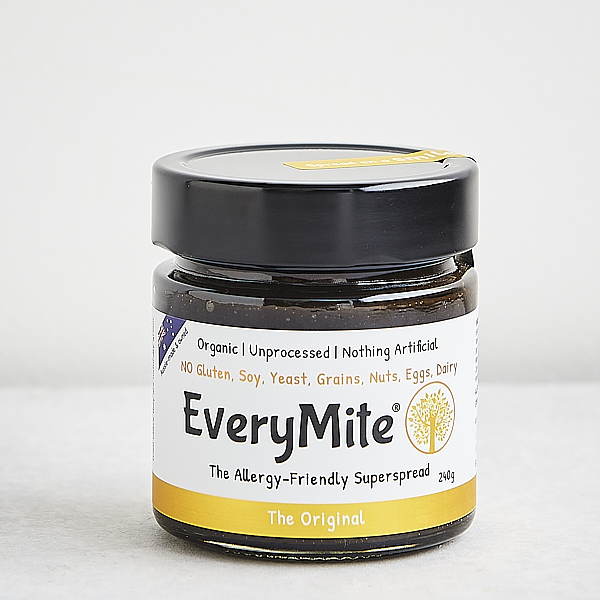 EveryMite Superspread The Original 240g
A great tasting, organic and allergy friendly superspread. Combining 4 superfoods to provide you with 17 naturally occurring amino acids, protein & fibre as well as vitamin B & essential minerals. Please refrigerate after opening.
Organic, Unprocessed, Nothing artificial. No Gluten, Soy, Yeast, Grains, Nuts, Eggs or Dairy.
Ingredients:
Certified Organic Black Sesame Seds, Certified organic coconut Amino Sauce (Fermented CoconutNectar, Bird's Eye Chilli, Garlic, Onion, Sun Dried Mineral -Rich Sea Salt), Certified Organic Apple Cider Vinegar (with the "Mother") & Pink Himalayan rock Salt.
Allergy Advice:
This product does not contain nuts but is produced in a shared kitchen facility. Contains Sesame Seeds.
Storage:
Store in a cool dry place & refrigerate after opening.
Made in Queensland, Australia.
www.everymite.com.au