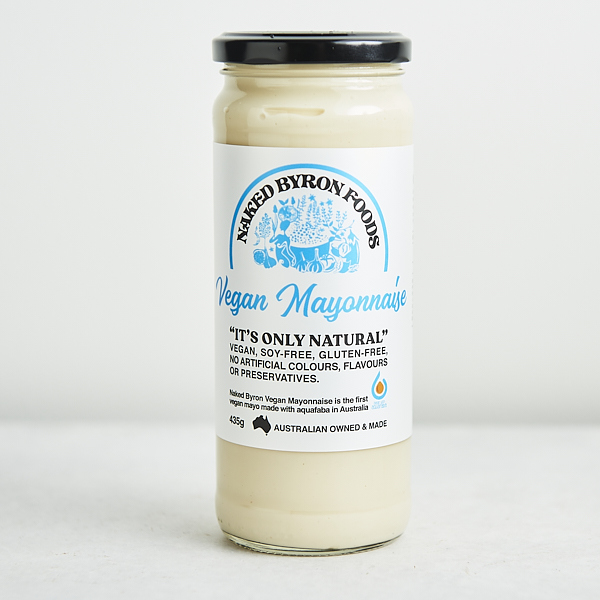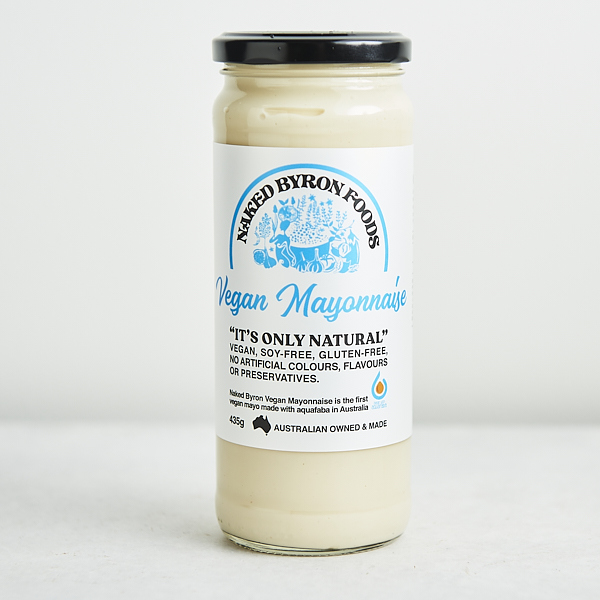 Naked Byron Foods Vegan Mayonnaise 435g
The first vegan mayo made with aquafaba (chickpea water) in Australia. An ultra smooth creamy texture, with a fresh clean taste. No artificial colours, flavours or preservatives.
Aquafaba is the name for the viscous water in which legume seeds such as chickpeas have been cooked. Due to its ability to mimic functional properties of egg whites in cooking, aquafaba can be used as a direct replacement for them in some cases, including meringues and marshmallows.
Ingredients: Australian Sunflower Oil, Naked Byron Aquafaba, Pure Olive Oil, Australian Lemon Juice, Apple Cider Vinegar, Organic Coconut Sugar, Sea Salt, Mustard, Mustard Powder.
Australian owned & made.