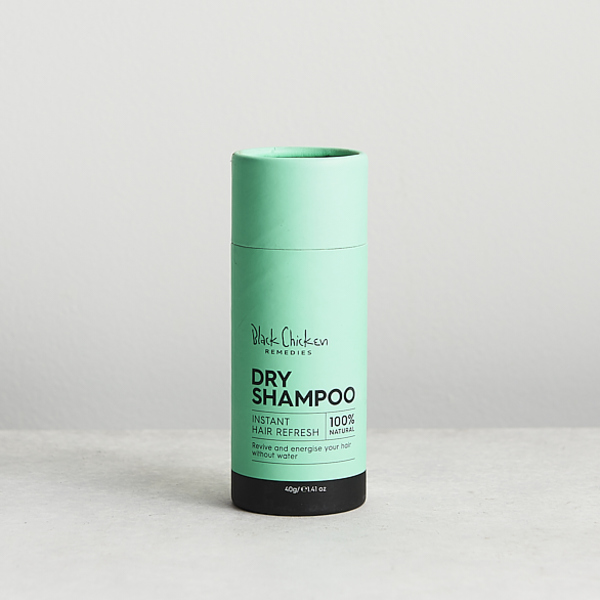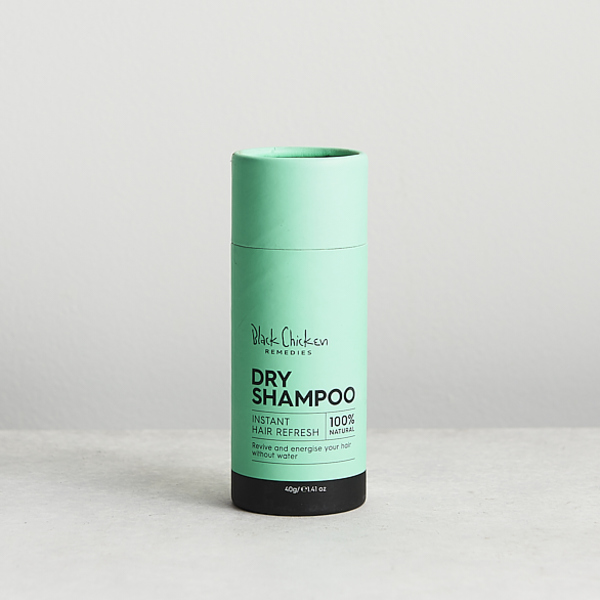 Black Chicken Remedies Dry Shampoo 40g
This convenient, organic dry shampoo gives you fresh healthy hair, with volume and texture. Bamboo adds lift and volume, silica helps improve damaged hair and soothe irritated scalps while rosemary and clary sage essential oils nourish the scalp and hair follicles. Toxin Free.
Convenient and toxin-free, this natural dry shampoo won't strip the natural oils from your hair. It's got
• All natural and organic ingredients in a product that is suitable for all hair types and colours
• No synthetic fragrances
• A product that is vegan-friendly, cruelty-free and contains no palm oil
Ingredients: Corn Starch (Zea Mays), Bambusa Arundinacea, Stem Powder (Bamboo Powder), Manihot Esculenta (Tapioca Powder), Amorphous Silica (Diatomaceous Earth Powder)*, Salvia Sclarea (Clary Sage essential oil), Rosmarinus Officinalis (Rosemary essential oil)
*Denotes organic ingredients
Best before: 12 months from opening
About Black Chicken: Black Chicken is an Australian owned and operated, 100% natural skincare company that harnesses the power of nature to create remedial products - that means all their skincare has a therapeutic benefit. They don't care about beauty trends – they care about healthy skin, minds and bodies. If you're on the hunt for fruity fragrances or fantastical foams you won't find them at Black Chicken. They're in the business of helping your skin be the best it can be…naturally.
Produced on the unceded lands of the Eora People - Sydney