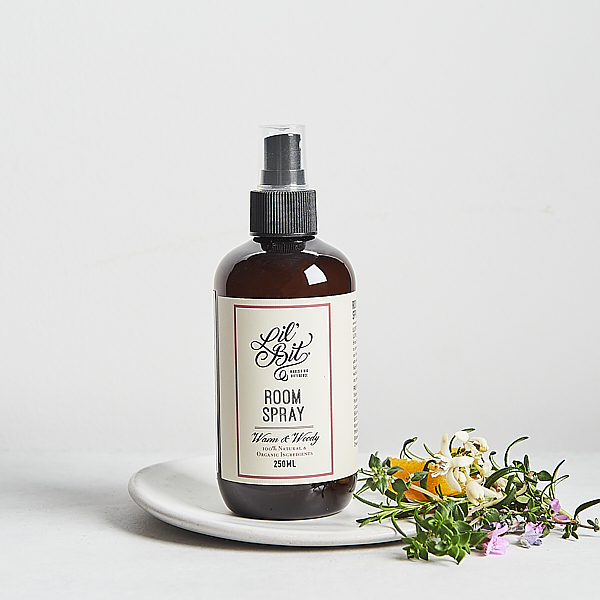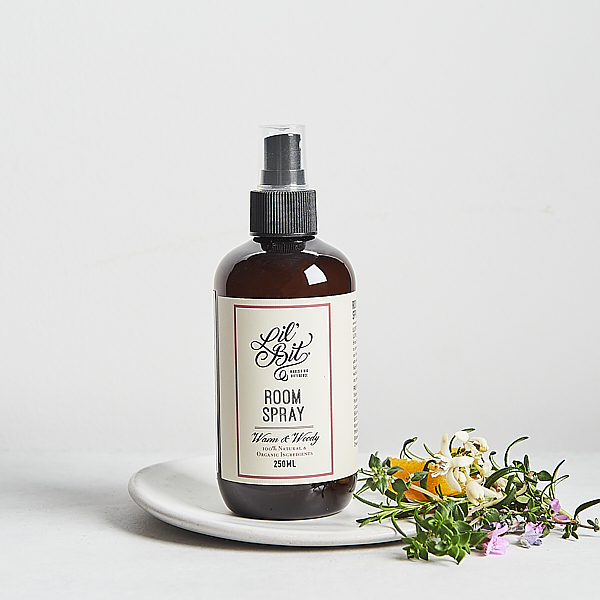 Lil'Bit Room Spray Warm & Woody 250ml
This delicious room spray will have you feeling like you are in Morocco or Marrakech! With Certified Organic oils and natural base, the spray will deodorise and freshen your home.
Ingredients:
ACO Organic Witch Hazel, Demineralised Water, Organic Essential Oils including Lavender (Lavandula Angustifolia), Sweet orange (Citrus Aurantium Dulcis), Patchouli (Pogostemon Cablin), Yland yang (Cananga Odorata), Cedarwood (Cedrus Atlantica), Jojoba Oil (Simmondsia Chinensis Seed), Jasmine Absolute (Jasminium Grandiflorum).
Directions:
Shake and spray onto pillows, bed linens and into the air and doze of into the land of nod.
A Lil' Bit makes a big difference. For Founder, Liz, choosing to keep bees at their home on Phillip Island was a life-changing decision - falling in love with bees illuminated the broader and fragile ecosystem we are a part of, and the toxic effect on the natural world of unchecked and needless chemical use in our daily lives. Her Lil'Bit range of homemade, small-batch cleaning products are all created in her own kitchen, and proudly say no to a long list of nasties.
We're excited to share them with you - Find out more at www.lilbit.com.au
Made in Australia.