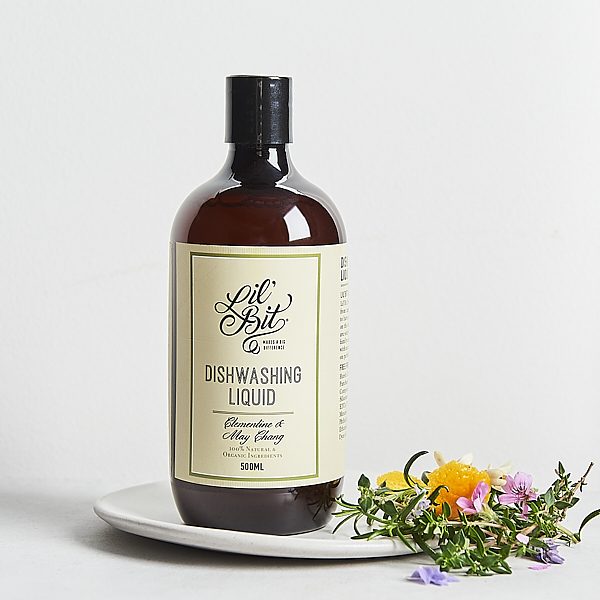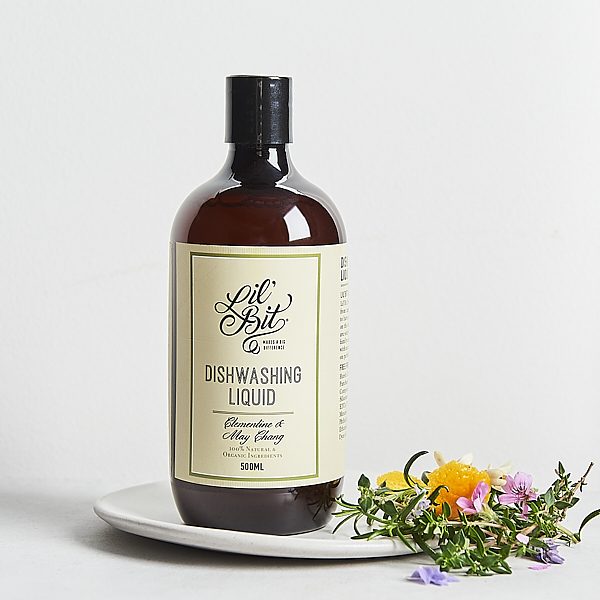 Lil'Bit Dishwashing Liquid 500ml
This May Chang & Clementine dishwashing liquid is made in small batches from simple natural and organic ingredients. It's high-impact on greasy dishes, and zero impact on the environment. May Chang is a beautiful Australian native oil that smells like lemonade icy poles (honestly), paired with Clementine it will give your home a beautiful, fresh citrus burst.
Ingredients:
Naturally Mined, Organic Sodium Borate (USA), Naturally Mined, Organic Calcium Sodium Carbonate & Sodium Chloride (USA), Certified Organic Castile Soap (Palm Free), Certified Organic Glycerine (Palm Free), Demineralised Water, ACO Certified Organic Essential Oils including Clementine (Citrus Clementina - Citrus Reticulata), May Chang (Litsea Cubeba Fruit)
Septic Safe :)
Directions:
Squirt 3-4 pumps into hot, running water and sniff! SHAKE WELL!
A Lil' Bit makes a big difference. For Founder, Liz, choosing to keep bees at their home on Phillip Island was a life-changing decision - falling in love with bees illuminated the broader and fragile ecosystem we are a part of, and the toxic effect on the natural world of unchecked and needless chemical use in our daily lives. Her Lil'Bit range of homemade, small-batch cleaning products are all created in her own kitchen, and proudly say no to a long list of nasties.
We're excited to share them with you - Find out more at www.lilbit.com.au
Made in Australia.