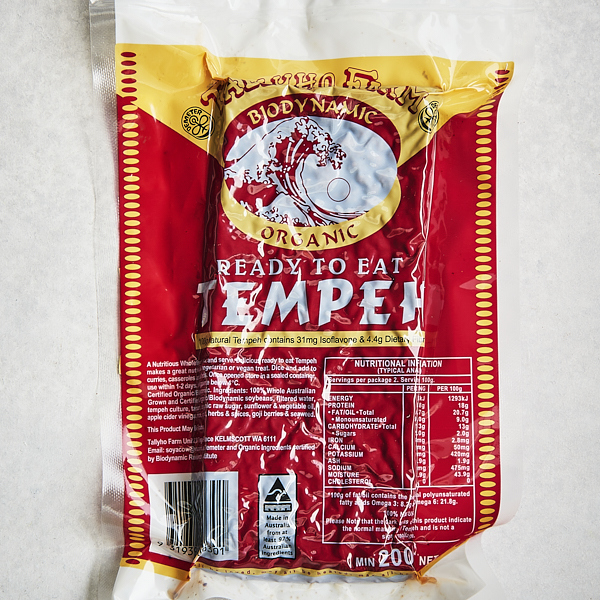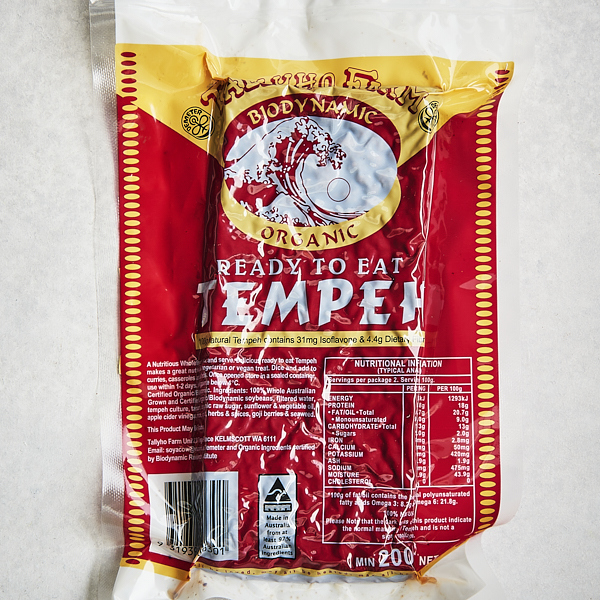 Tally Ho Tempeh Ready To Eat 200g
Organic biodynamic tempeh made into firm blocks, marinated in tamari & spices. Very versatile, use in curries, salads or as a burger alternative.
Ingredients:
Organic biodynamic soy beans, filtered water, tempeh culture, tamari, organic raw sugar, sunflower and vegetable oil, apple cider vinegar, rice malt, herbs and spices, goji berries, seaweed. Guaranteed no Genetic engineered ingredients.
Tallyho Farm Tempeh is made from high-fibre Demeter certified whole soybean cultured with oligoisporus rhizomes micro-spores. It's slow cooked and then incubated for a total of 48 hours at safe temperatures to preserve protein integrity and for beneficial microfungi to thrive. Given it's digestive goodies, the tempeh can be eaten raw & natural, or can be marinated or seasoned and cooked. You can freeze it for up to a year, but we don't think it'll last anywhere near that long, it's so delicious. When refrigerated it is best consumed within 35 days.
Product of Australia.